The Carer's Journey programme has been created in a partnership between Action for Carers Oxfordshire and Oxfordshire Adult learning.

A Carer's Journey can help you gain the confidence caring for someone at home, balance your life with your caring role and support you with the practical and emotional challenges of caring or being an ex-carer.
The caring role can be extremely challenging and changeable, with often little to prepare you from any previous experience you may have had. Whether you have just become a carer, been one for several years or your caring role has ended, these workshops are specially designed to support your caring role at the different stages of being a carer.

The aim of the programme, which is organised into three phases, is to support carers whilst they manage some of the most difficult challenges in life and offer an opportunity to gain support and hopefully to feel less isolated.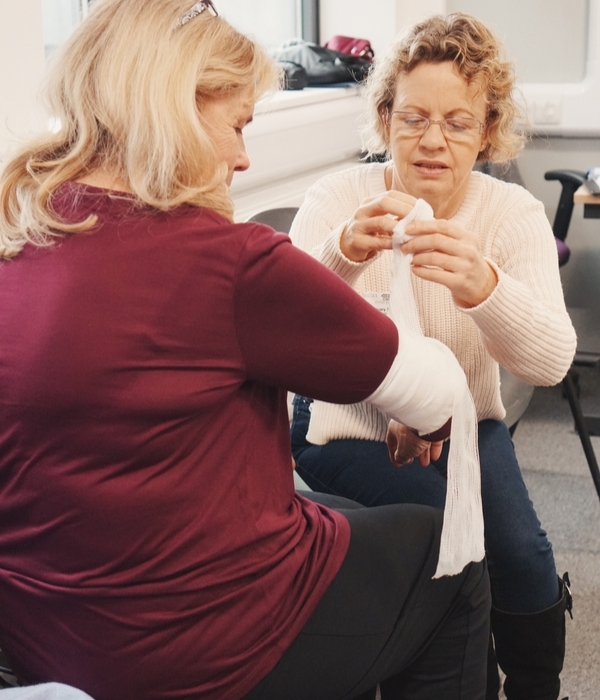 Introduction to A Carer's Journey
"Being a carer can be an all-absorbing role whereby the carer is lost in their duties looking after a loved one. Carers go on a special journey that deserves support and time out to try and maintain some level of well-being whilst fulfilling this demanding role.''

Sue Funge, Curriculum Manager at Oxfordshire Adult Learning and ex-carer
Phase One: Practical Caring at Home
Across three half-day workshops, learners can gain skills and knowledge in:
Safer Moving and Handling
Individual Care at Home
First Aid at Home
Phase Two: Balancing Life and Caring
Across five half-day workshops, learner can gain skills and knowledge in:
Building Resilience
Emotional Literacy
Mindfulness
Yoga for Relaxation
Aromatherapy and Massage


Phase Three: Reclaiming Me
Across six weeks, two hours per week, this short course supports the practical and emotional challenges associated with change and life after caring.
When we face the loss of someone we love, our feelings are often overwhelming, and we can't imagine how we will ever cope.

We may also face difficult emotions when we need to make the tough decision to move our loved one into a residential care home, nursing facility or other care environment.

Whatever the reasons, we are facing unwanted change and loss and it is hoped that this short course may act as a personal toolkit to help you come to terms with these changes.
"It has given me so much I can take forward to help process my grief and to have hope in the future while acknowledging my loss."
Carer feedback from Reclaiming Me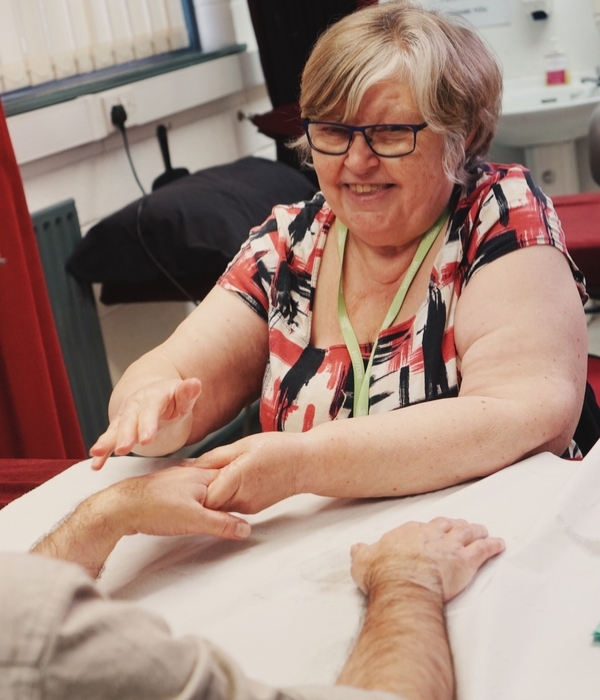 Workshops are free and available to those aged 19 and over, and you can attend the whole programme or just pick the workshops most relevant for you. Workshops are available throughout Oxfordshire, including Banbury, Witney and Abingdon.
We recommend the full journey but it's up to you; you can choose whatever workshops would be most helpful to you, whether it is a specific part of the journey or workshops that are in your local area.
Looking for help or financial support for our part-time courses?
For anyone looking to study an Oxfordshire Adult Learning part-time course, Action for Carers Oxfordshire can sponsor carers up to £50 against the cost of one of our many part-time courses too!

To get general support with looking after a family member, friend or neighbour who could not manage without that help, or for further information on bursary support, call them on 01235 520 463 or visit the Carers Oxfordshire website.
More from Oxfordshire Adult Learning