A qualification can be the difference between getting your dream job and getting left behind in your career. Don't let missing out on your English and Maths GCSEs at school hold you back!

For anyone aged 19 or over, studying for your Functional Skills and/or GCSEs is free if you don't have that magic grade C or above already.
Our courses are lively, intensive and rewarding and most importantly very different to how it would have been taught in your school years. Working alongside others in an adult learning environment enables a more enjoyable and richer experience, engaging in positive discussions and focusing on achieving those all-important grades.
Before you get started, there is a pre-course assessment to determine what level is right for you to start at. It could be going straight into the one-year GCSE course, or taking a step back first with an English or Maths Functional Skills course, to help prepare you for a GCSE course at a later date.

We offer classes during the day and evening in centres across Oxfordshire.
You can contact the Adult English & Maths team to find out more:
19englishmaths.esol@abingdon-witney.ac.uk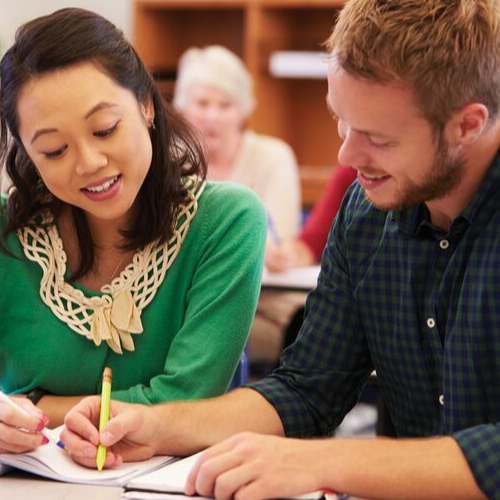 More from Oxfordshire Adult Learning