The Abingdon & Witney College Governing Body (or "Corporation") are responsible for guiding and monitoring the strategic direction of the College.
The Corporation works closely with the Principal and Senior Management Team, who are responsible for the day-to-day management of the College, and bears the ultimate legal responsibility for the College's activities.
As a governing body, the role of the Corporation is to:
determine the College's mission, vision and ethos
approve the annual budget and 3 year financial plan
ensure solvency, financial probity and safeguarding of assets
approve retention and achievement targets, raising standards and monitoring academic achievement
set a framework of pay and conditions for all staff
The Board of Governors believes that the purpose of the College is to open up opportunities that will enable students to secure a purposeful and rewarding future, and ensure that students leave us with skills that are valued by employers on a local, national and international scale.
Members of the Corporation sit on the following committees:
Audit
Finance and General Purposes
Nomination
Remuneration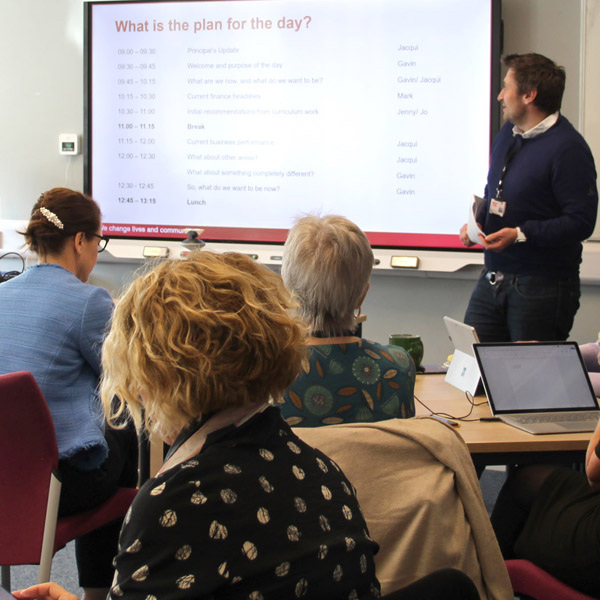 Current vacancies

Abingdon & Witney Corporation Board is keen to hear from people interested in its work. At present, recruitment of an FE specialist is a priority. If that is you, please contact the Clerk to the Corporation Governors, Howard Stamp, email howard.stamp@abingdon-witney.ac.uk

The Board meets typically four times a year (October, December, March, late June/early July). An FE specialist would join the Curriculum, Quality and Students Committee, which meets termly. Governors also have opportunities to engage with the College through a variety of other activities.

The Board is keen to recruit the best possible range of skills and experience, and a demographically and cognitively diverse membership, in order to fulfil its strategic role. The Board conforms to the College's aim to be an Equal Opportunities Employer.
Forms and further information