The Oxfordshire Learning Network (OLN) is Oxfordshire's Community Learning Trust, formed in response to the "New Challenges, New Chances" Government strategy.

It aims to bring together interested parties from the local community, encourage collaboration, and to identify priorities for the Oxfordshire area and match it with provision. To do this, the Community Learning Strategy has been created to target four areas of focus – Partnership, Participation, Protecting the Environment and Progression.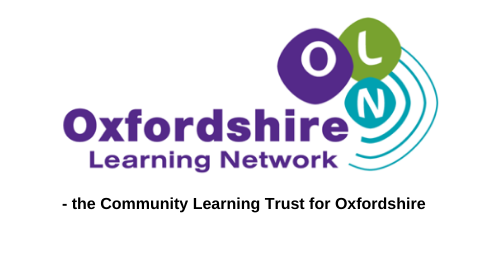 What courses can I do as a learner?

To make the most of the fantastic learning opportunities available through the OLN, browse the pages of our partners currently funded by us below:
How can my organisation get involved?

There are numerous ways you can get involved with the OLN:

OLN Projects
OLN Membership
OLN Local Area Partnership Meetings
o City
o North
o West
o South and Vale
If you would like to get involved in a project with OLN, or find out more, get in touch and one of the OLN team will contact you to explain the next steps:
More from Oxfordshire Adult Learning