For one week only, Oxfordshire Adult Learning students (part of Abingdon and Witney College) were able to show off some of their amazing artwork at a public exhibition held at Abingdon's Guildhall.
We were lucky enough to be invited for a sneak preview at a private opening on Friday evening. We were so impressed by the quality of work on show and had to keep reminding ourselves that most pieces were not created by professional artists, but by everyday people who decided to follow a passion.
Alongside the incredible artwork were the stories that had been written by each of the artists discussing their own journeys. Most contained a common thread that ran through the centre of their stories. Like Amanda Jane Harper who took art as an O Level, and then decided to re-ignite her artistic passion when she retired. Amanda saw an advert for an art class with Abingdon & Witney College….
"[I] chose to take an evening course in drawing and painting mixed ability, from there I discovered that my ability and skill in drawing had never left me!"


"Encouragement, time spent in instruction and shown demonstration was an integral part of our tutors way of working. With her help and support I feel my art has improved along with my confidence".


"I have enjoyed not only the art within the course but meeting others who share the same passion and hearing others journeys in their own art"
In a similar vein, Jayne Green was inspired as a child by her grandfather who helped her learn to paint. Jayne followed her passion all the way to A Level, but then stopped.
"Many years later I am in full time employment… [I] decided to enrol at Abingdon & Witney College on an adult evening mixed ability art course. I am enjoying it so much that I am now in my third year."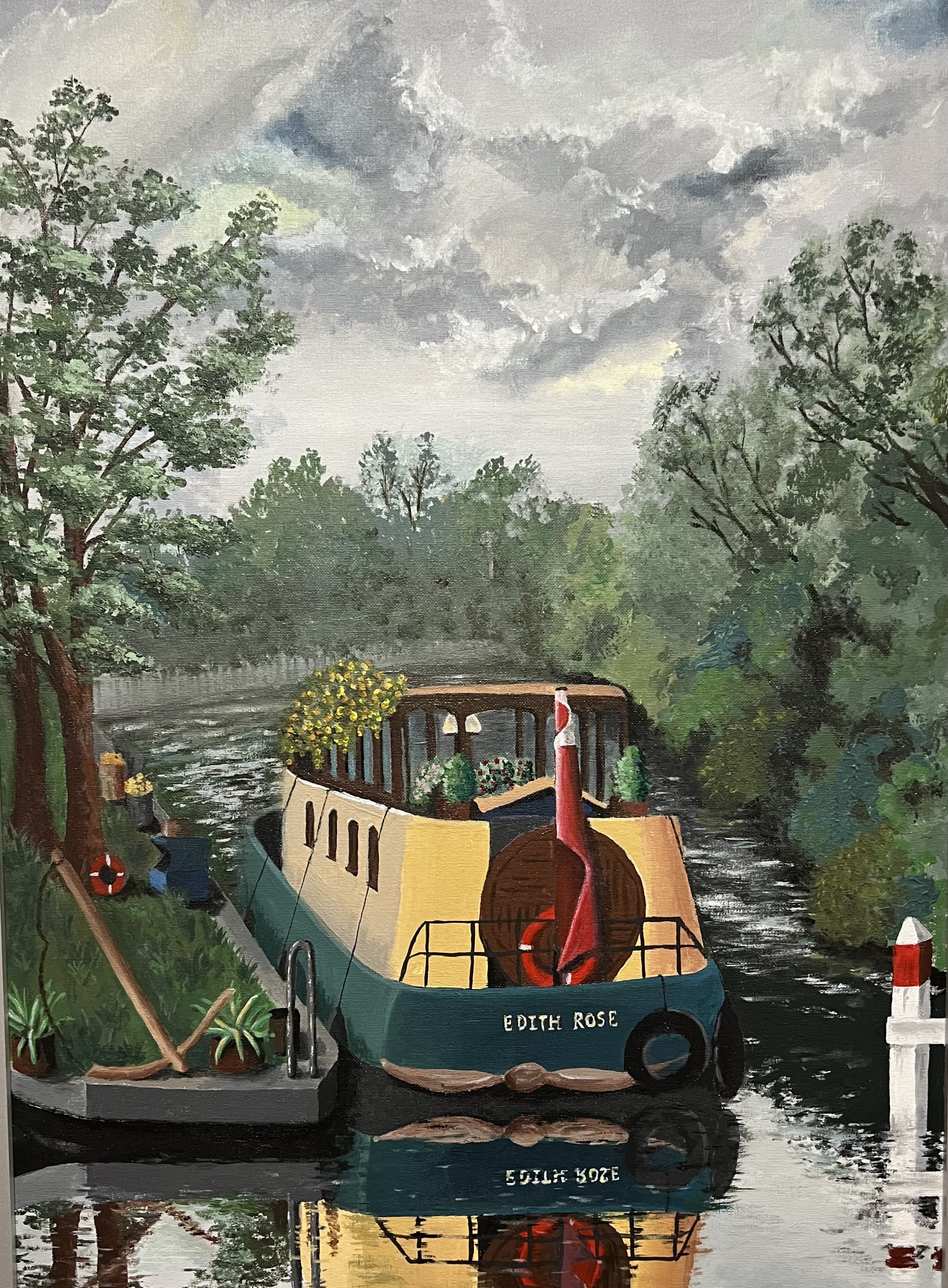 There were several other examples of students who had followed the same journey of having a passion, losing sight of it and then re-discovering it years later when they tried a local evening course with us.
If you have a new or an old passion that you would like to explore then why not get in touch like Amanda, Jayne and many other have done? We offer a huge range of creative courses that could help you unleash your inner artist.
If you would like to visit the exhibition, then be quick as it closes tonight. Why not pop along and have a look for yourself?
For more information about creative courses, or any of our other Adult Learning courses click on the links below.