I have been working at Abingdon & Witney College for three and a half years and previously worked in industry for sixteen years. I work full time as the Course Leader for Level 2 and Level 3 Hairdressing and Level 2 Barbering, at the Witney campus.
I work within an amazing team of lecturers, technicians, support staff and line managers all with the same ambitions for the future of our students and our industry. We have experienced a challenging two years of academic teaching, resulting from the effects COVID restrictions had on teaching a practical-based qualification.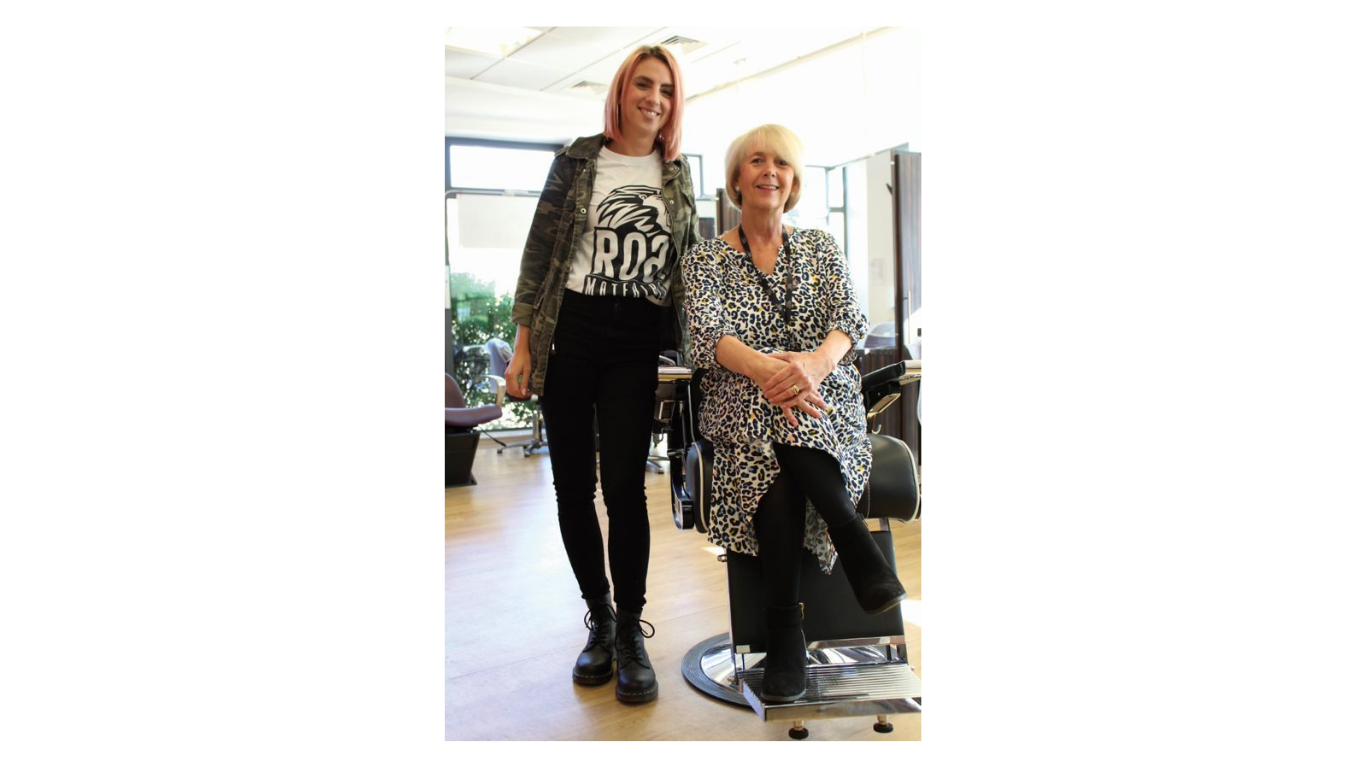 We saw lots of other areas struggle during the lockdown periods with online learning, but as a team, we adapted amazingly and so did our students. We reached out on social media platforms and received a generous response from people; we seized the opportunity to get the most from our industry whilst it was in lockdown. We had guest speakers and educators from Lucy Kew, Harriet Stokes, Lee Stafford Education Academy, Belindamindset, Tom Chapman and many more... We gave our students every opportunity to enhance their learning, industry experience and knowledge, we also focused on their mental health and wellbeing.
This included giving them the opportunity to take the four-hour online training with Tom Chapman- The Lions Barbers Mental Health Awareness and Suicide Prevention training. Most of our educators and students took part in this, and the response from everyone was fantastic!
We were also privileged to be selected as a finalist in the Modern Barber Awards in the Best Training category.
Two Witney Barbering students also secured a place within the Fresher's Cutting Finals at Barberfest, with one of them coming second overall in the Fresher's category.
As a college, we were also awarded the Lee Stafford Education Academy College of the Year award, as well as Student of the Year and to top it; two of our hairdressing students were placed first and second in the cut and blow-dry competition against other Lee Stafford colleges. All our educators support, help and guide the students to the utmost best of their ability however the dedication and passion come from the students themselves.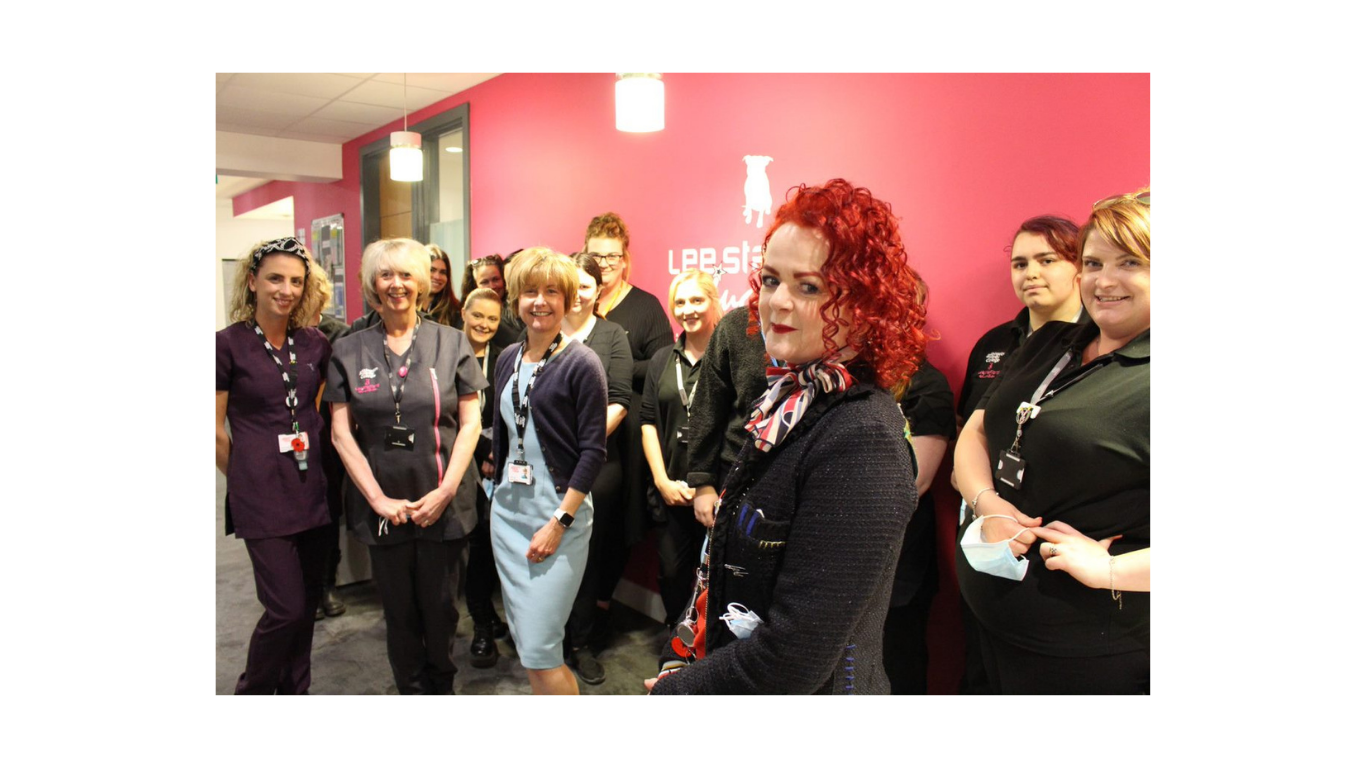 I became involved with the Lions Barbers two years ago through meeting another volunteer. I was so taken by the charity and I feel this is due to my passion for education and for the industry. Helping and educating fellow barbers, stylists, and students to recognise the signs of mental health within their clients and making their chair and salon a safe space.
Giving the students these vital skills early on, and building on them, will create a solid structure to their education and supply them with the knowledge and resources to enter the industry with increased confidence, resilience and awareness.
A few months after joining the charity I sadly lost yet another friend to suicide and this led me to do more within the charity. I have organised many fundraising activities for the Lions in the past 18 months e.g. month-long raffle competitions, bake sales and a football tournament held in memory of a friend, as well as making masks for the charity and supporting pop-up events.
I addition I am now the volunteer liaison for the Lions Barbers Collective on my days off and in my spare time. I work alongside other charities collaborating with them and supporting other volunteers and national pop-ups.
Recently I held a live online seminar at the Witney campus talking about the Lions Barbers, whilst demonstrating a mullet hair cut for National Suicide Prevention Day the #mulletovertogether campaign is endorsed by the Lions Barbers Collective. This was watched by students and staff across campus as well as members of the public. People were given the opportunity to ask questions relating to the charity, and also the cut I was demonstrating.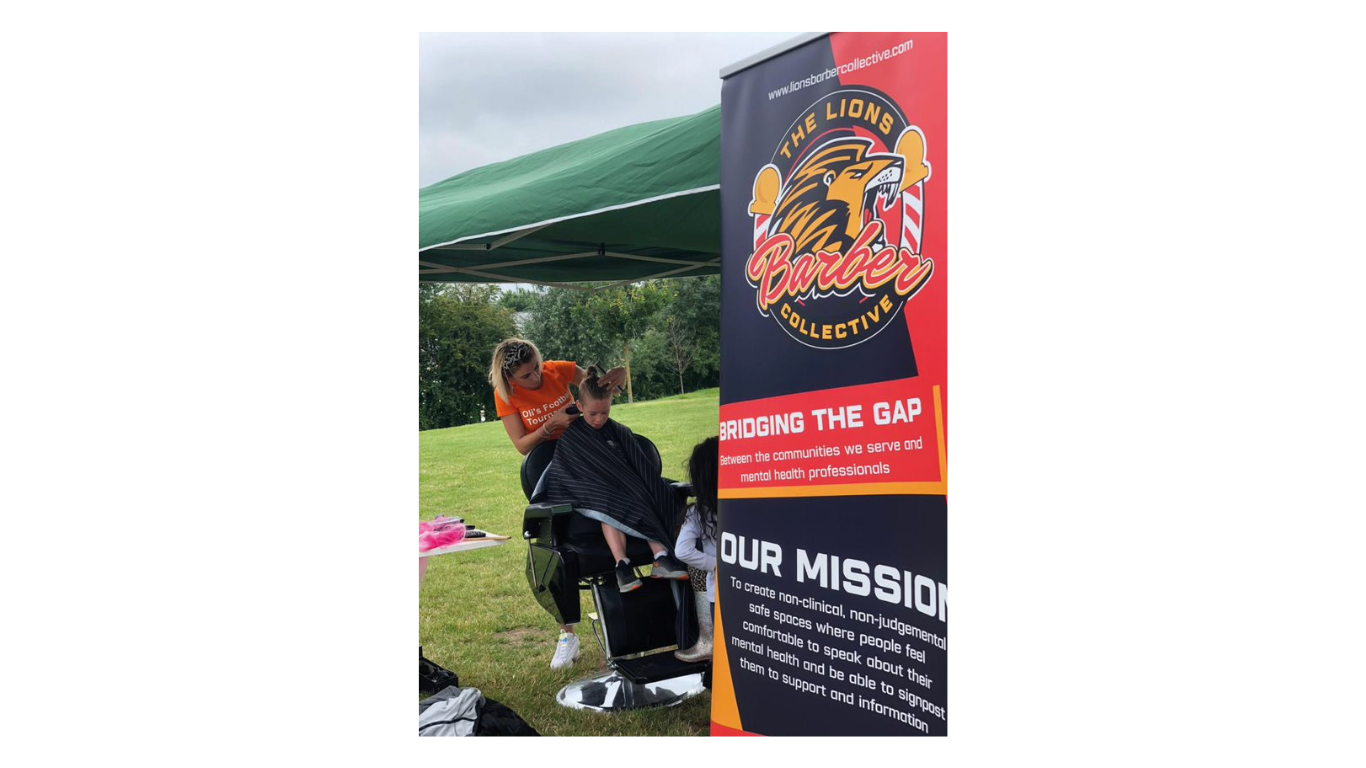 The Lions Barbers charity training has such a positive impact on life, education and helps support our local resources. It needs more educators on board to bring it forward and champion it's cause and highlighting the positive impact to students, barbers, and stylists. Being a lecturer I am in a privileged position to do this and help drive the significant impact on the future of our industry and the next generation. We can only achieve remarkable things by endorsing it further and talking more about mental health awareness and suicide as together we are stronger.
The work I do for the Lions Barbers Collective is completely voluntary and it is particularly important to me. Without the backing from my colleagues, friends, family and all the volunteers involved with the charity, what I do would be so much less! It is due to them, I can give the charity my focus and drive. I really look forward to the future and the upcoming plans and events with the Lion's Barbers Collective and the impact on men's mental health and suicide prevention.