This term, apprentices at the Bicester Construction Skills Centre have been working hard and as always, the College's brilliant tutors have been on hand to spot and nominate those who have gone above and beyond. The College were delighted to congratulate Timmy, Jack and Theo, winners of the October, November and December Best of Bicester Awards who each took home a Grant & Stone goodie bag.
Let's take a look at who they are and how they achieved this.
October Winner: Timmy Blake
Timmy is studying a Level 2 Property Maintenance Operative Apprenticeship at Blenheim Palace. He was nominated by Mark Hurley.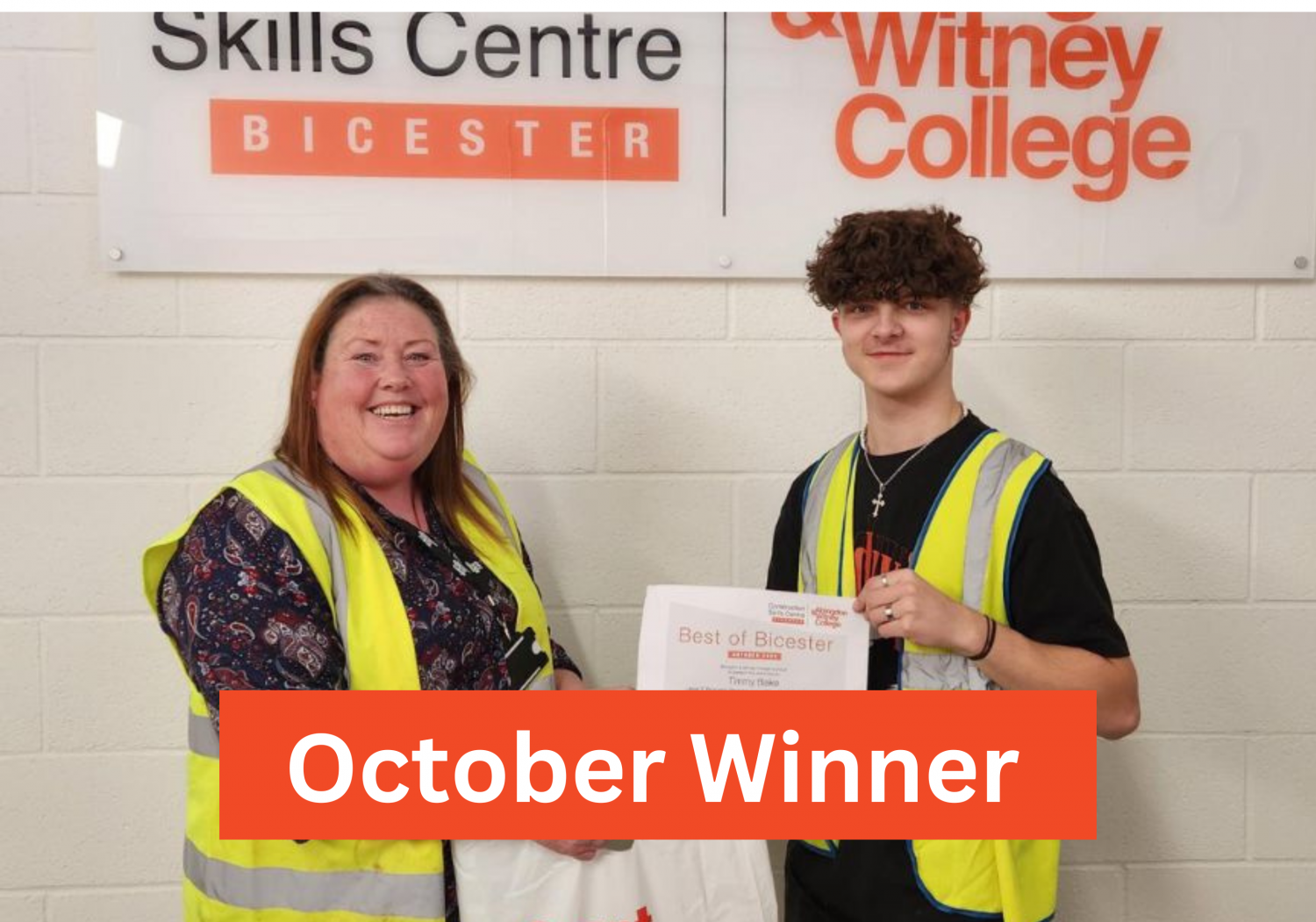 "Timmy is a valued and respected member of the group who excels in every task. He takes pride in his work and is always happy to help the others in the group. He is a true pleasure to have in my group". Mark Hurley, Lecturer, Bicester Construction Skills Centre.

November Winner: Jack Elwood
Jack is currently undertaking his Level 2 Site Carpentry Apprentice at Manor Interiors Oxford. He was nominated by Dave Cooknell.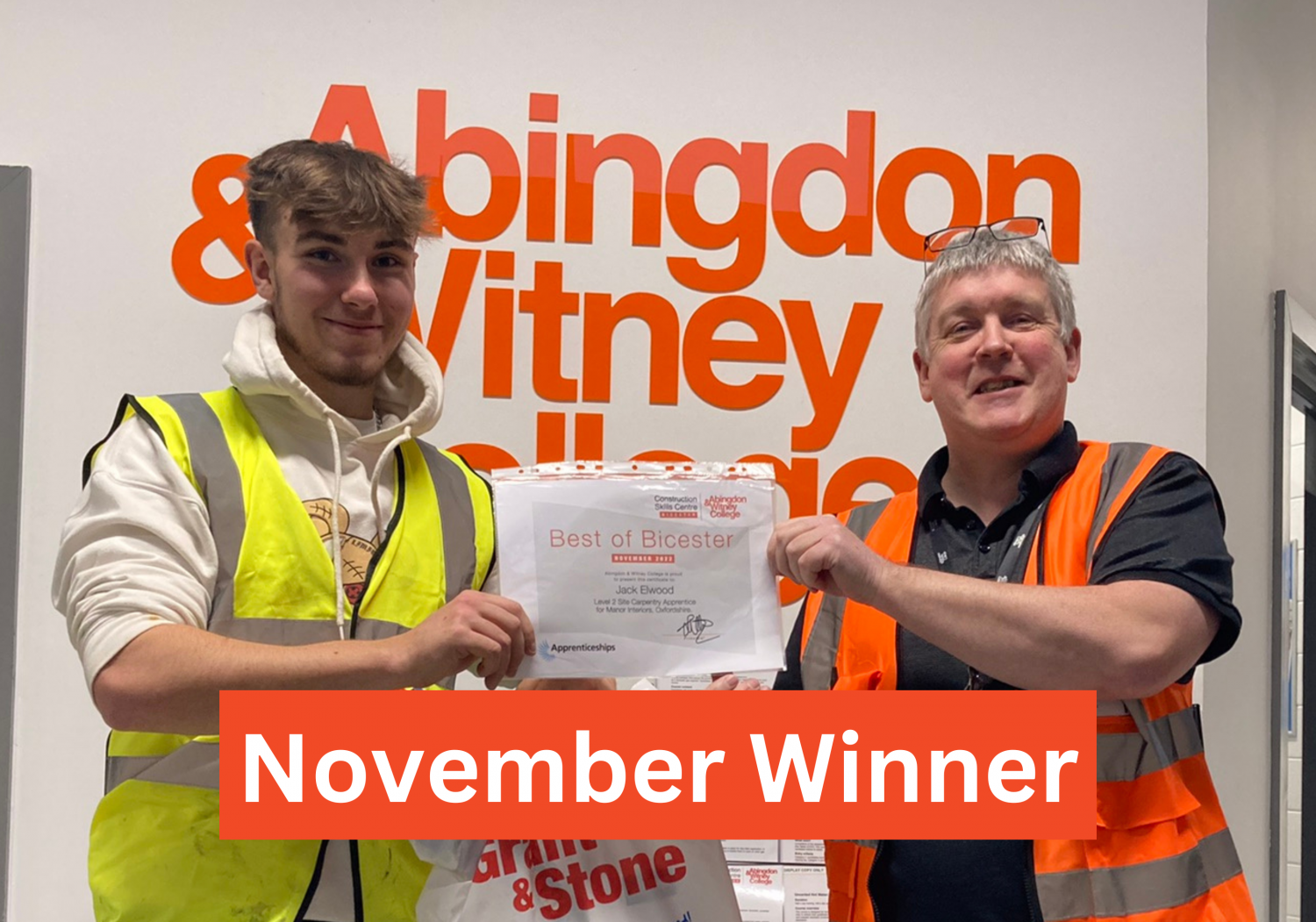 "I nominated Jack because of his attitude towards his college work and also his passion for his chosen trade in general. It is obvious when talking with Jack that he has pride in all that he does. He can't wait to show me pictures of his projects in the workplace and at home. Jack had a shaky start at the beginning of his apprenticeship but after finding a different employer, he has gone from strength to strength. He is capable of completing any exercise he is given and in recent times he has selflessly taken other learners under his wing to assist their development." Dave Cooknell, Lecturer, Bicester Construction Skills Centre.
December Winner: Theo Taylor
Theo is a Level 3 Plumbing and Heating Technician Apprentice for M2 Mechanical. He was nominated by Rob Anderson.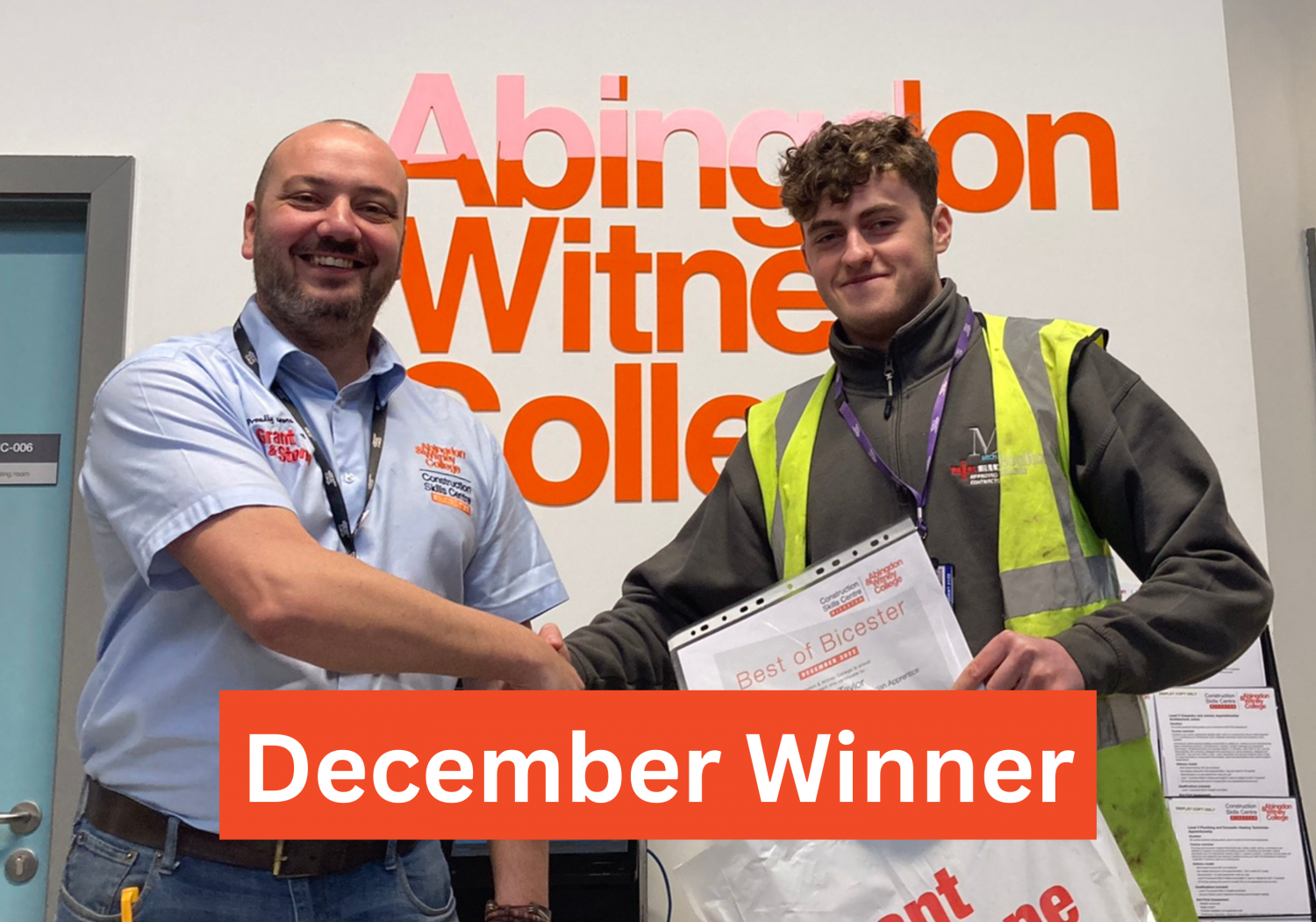 "I am very proud of Theo regarding his attention to detail during practical sessions where he is working to a very high standard. Theo's theory work is also outstanding where I have seen his knowledge, skills, and confidence increase over the past two terms that I have been teaching him. Very well deserved award Theo, you are making excellent progress towards becoming an excellent plumber/heating engineer." Rob Anderson, Lecturer, Bicester Construction Skills Centre.
Congratulations to all and thank you to Grant and Stone for sponsoring this award.