Abingdon & Witney students recently had the fantastic opportunity to visit the Kingsgrove Housing development in Wantage to experience what life could be like in their chosen trade.
CALA Homes, Bellway Homes, Taylor Wimpey and St. Modwen Homes hosted two tours around the development and gave students the opportunity to see the building process in a live setting. Not only were our students guided around the site, but also challenged to carry out an onsite inspection before building work could continue!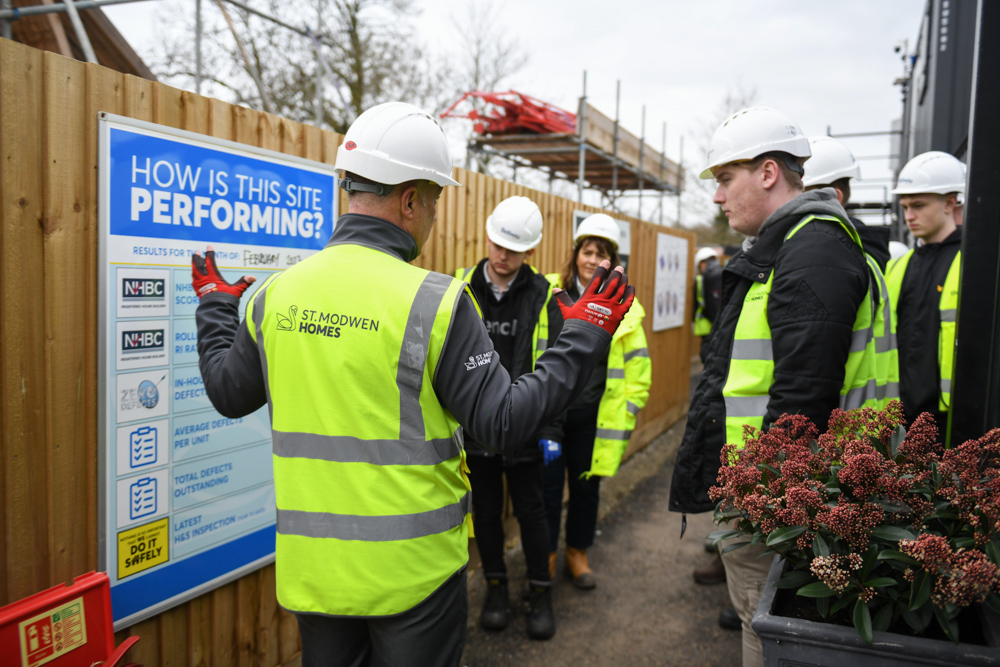 Following the site tour, students had the opportunity to visit the show home to see first-hand how the new homes were transferred across to the marketing team to be sold. Our students were again challenged to carry out a quality control check to see if there were any missing components.
Throughout the day, students had the opportunity to speak with the site managers and ask questions about getting into their trade of choice, along with experiencing what life is really like working on a live site.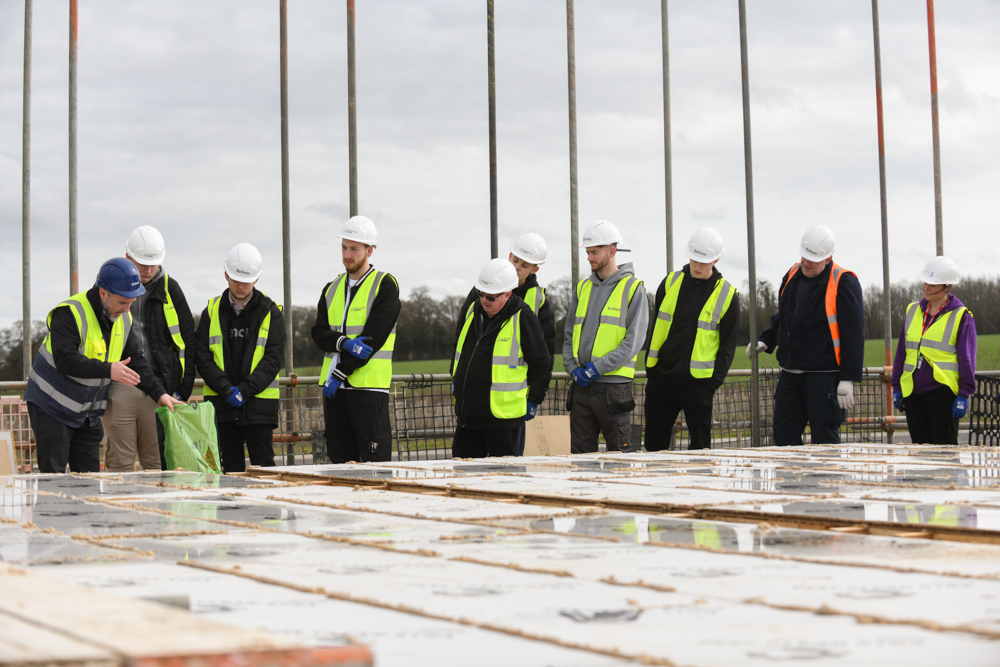 Robert Cotter, Lecturer for Abingdon & Witney College, said:
"This was a wonderful opportunity for our students. They got to see how the trades worked together first hand to deliver the finished home to be sold. CALA, Taylor Wimpey, Bellway Homes & St. Modwen were fantastic hosts. I'd also like to thank Jen Healy Innovations who helped organise the event. They were fantastic.
I know that all of the students who attended were so grateful to them for their time, honesty & expertise. This day was invaluable."
If you would like to find out more about opportunities like this and what life could be like for you as a student with us, then why not check out some of the links below?