Congratulations to Ashely Radbourne, Level 2 Carpentry and Joinery apprentice for winning January's Best of Bicester!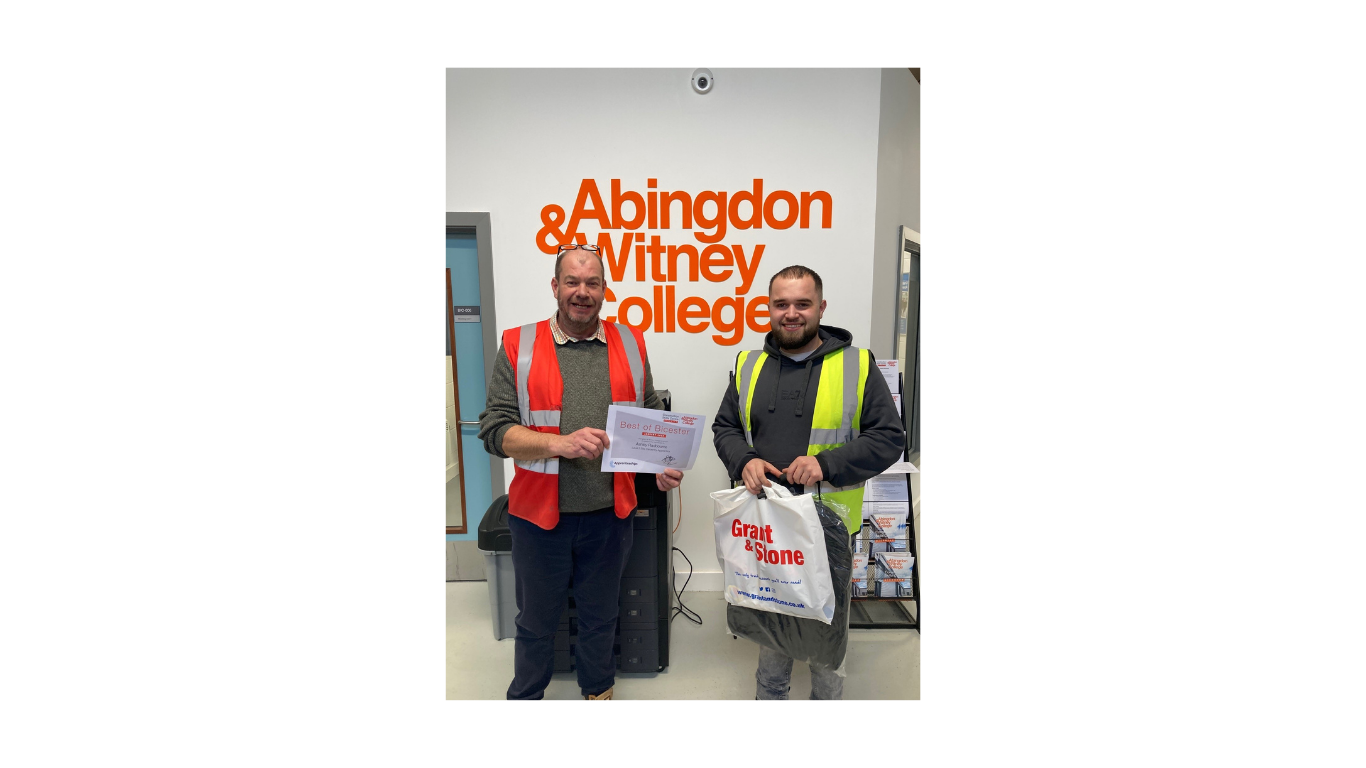 Mark French, Head of Bicester Construction centre said:
Ashley since joining us in September 2021 has shown oodles of passion for his trade, always desperately looking for more knowledge and further ways to improve his already impressive practical skills.
He is also regularly seen assisting other members of the group in both practical and theory sessions, helping those who may be struggling.
Ashley is always the first to wish everyone including staff a good morning and is always has a smile on his face.