Another evening and yet another awards night for our incredible students. This time it was the turn of our Hair & Beauty Awards evening as we looked to celebrate the fantastic work and achievements that our students have had over the past academic year.
The evening started with a bang, as our make-up and performing arts students put on a show inspired by 10 of their favourite movies. From Grease to Alice in Wonderland, and Barbie to Black Swan, we had it all as our Theatrical Make-up students turned models into characters from the movies. The quality of the makeovers was incredibly high, with the most memorable transformation being Harley McLean who was transformed into Jake Sully from Avatar.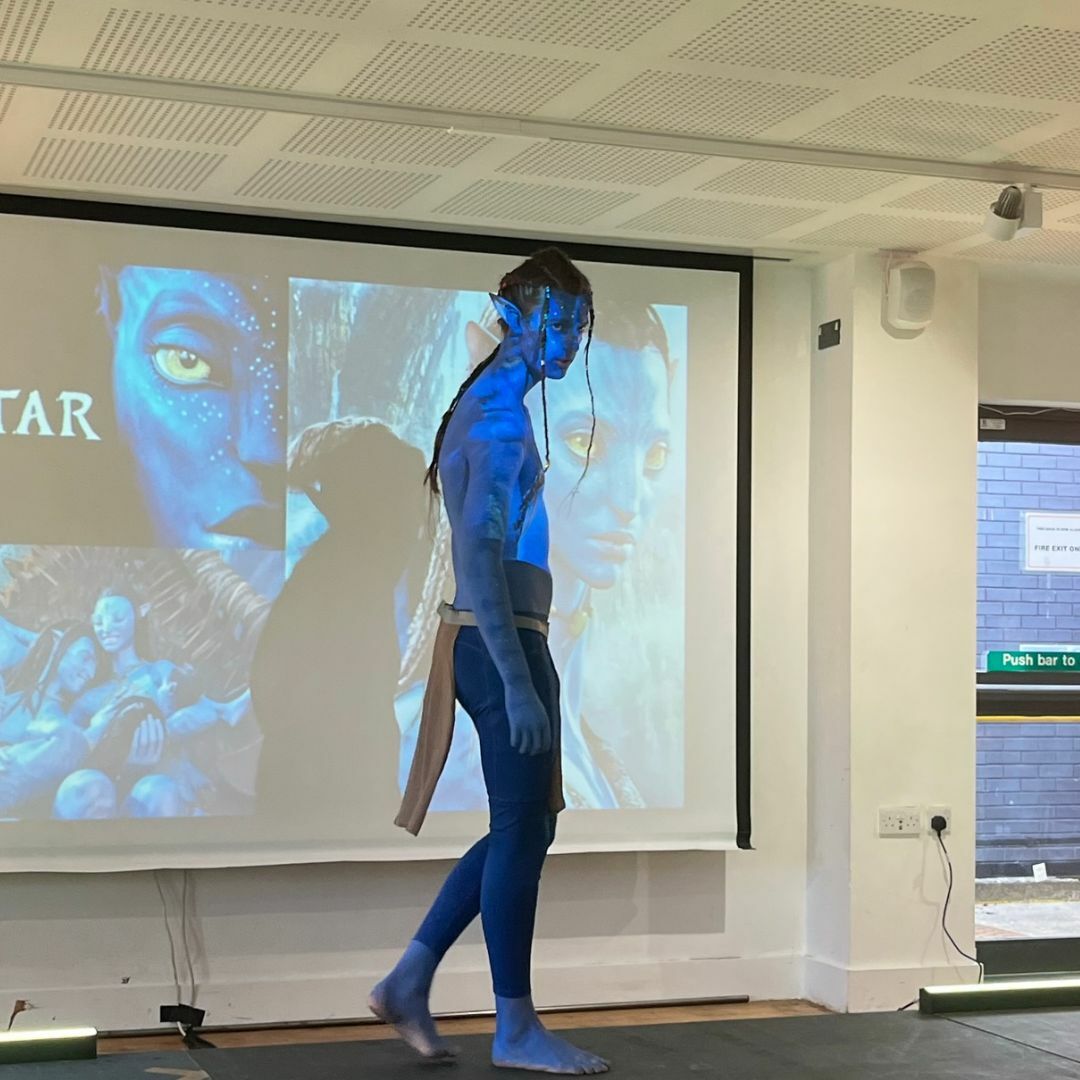 The awards then began with an incredibly special award for Tatiana Abbott. Tatiana recently won 'The Lee Stafford Education Student of the Year Award for Level 2 Cutting & Styling'. Lee Stafford himself had recorded a personal video message for Tatiana and she was presented with a 'Kenchi Blade' pair of gold scissors.
Family and friends watched and applauded as our Hair & Beauty Students took to the catwalk and were recognised for their contribution, hard work and commitment over the previous academic year. Categories included a wide range of levels and disciplines including Student of the Year, Most Commercial and Most Improved (Full list of winners below).
Nikki Samuels, Curriculum Manager for Hair and Beauty, said
"As ever I am so proud of the amazing dedication and hard work of the Hair and Beauty team, who have led and supported our talented students to produce such a professional and inspiring show. How wonderful to see a venue packed full of appreciative, excited students, their friends and family. This night has brought our year to a close in a positive and celebratory way. Now we're looking forward to starting all over again in September!"

If you were inspired by this event, then why not check out some of the links below and see if we could help you follow your passion.
Hair & Beauty Student of the Year award winners
Level 1 Hair & Beauty, Witney
Abbey Say
Level 1 Hair & Beauty, Abingdon
Caja Jennings
Most Commercial Student - Level 1 Hair & Beauty, Abingdon
Olivia Griffin
Level 2 Hairdressing, Witney
Tatiana Abbott
Level 2 Hairdressing, Abingdon
Lana Owen
Most Improved Student - Level 2 Hairdressing, Abingdon
Amy Kingsbury
Level 3 Hairdressing
Olivia Drew
Adult Level 2 Beauty, Abingdon
Lidia Debska
Level 2 Beauty, Abingdon
Freya Simms
Most Improved Student - Level 2 Beauty, Abingdon
Astrid Blomerus
Level 3 Beauty
Tallulah Dorrington
Level 3 MUA (Make-Up Artist)
Lara Copus
Most Improved Student - Level 3 MUA (Make-Up Artist)
Olivia Smith
Level 2 Barbering
Levi Bisley
Level 3 Barbering
Hazel Lee-Jones