On Tuesday 9th November E G Carter & Co Ltd made a student's dream come true at our Abingdon Campus Development Centre.
The Development Centre provides specialist college day placements for learners aged between 16 and 25 with complex learning difficulties and autism. Through the MacIntyre Abingdon Partnership (MAP), we offer creative, personalised solutions that encourage independence for each person and support them to lead fulfilling lives, supporting young people with learning disabilities to access further education. The specialist team are part of the Special Educational Needs & Disabilities (SEND) services and are trained to help ensure that students succeed both academically and socially in whatever course they undertake, allowing us to support students of all ages with a range of profound, complex and multiple disabilities.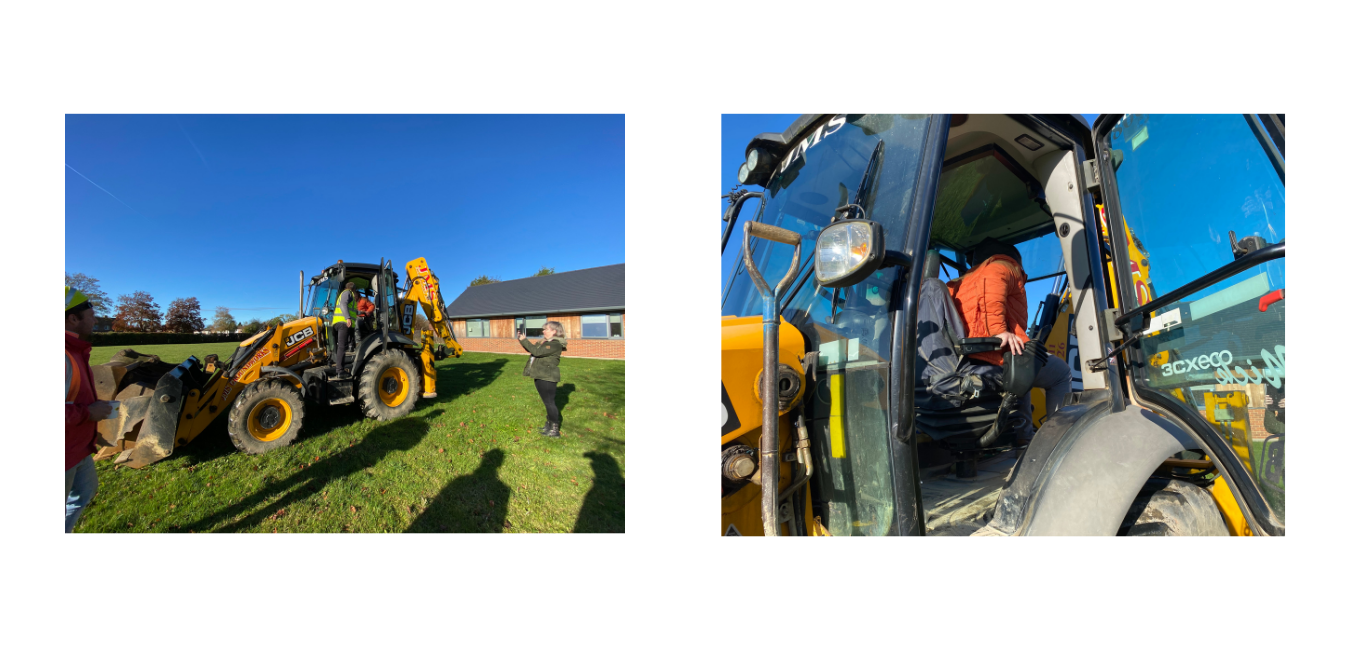 E G Carter & Co Ltd have been working on the construction of our new Green Construction Centre and student, Jamie has been fascinated with the work going on and especially the digger. Site Manager Colin Bellamy wanted to give Jamie a surprise, so organised for the digger to sit outside of the Development Centre where Jamie would have the opportunity to sit in it and look at all the controls.
Colin Bellamy, Site Manager at E G Carter & Co Ltd said
"We were delighted to have made Jamie's dream come true, over on site we have developed a strong friendship with Jamie as he admires our work on a daily basis. We are excited to see what he thinks of the completed project next year"
Sue Parsonson, MAP Programme Co-Ordinator said
"Jamie absolutely loves diggers, so this was an amazing opportunity for him. Jamie was able to sit inside the digger and interact with the technology inside. He particularly loved the swivel chair! After the experience ended, Jamie processed what had just happened and he said ''That was fun!'' and he couldn't quite believe that the activity had been arranged for him."
Such an amazing experience for a wonderful student!