Ten boxes stacked full and high with food, sanitary and clothing products are ready to be taken to the Witney Food Bank following a strong campaign from students and staff over the past month.
Students worked in teams to create posters for advertising the campaign and to make the boxes that would collect the donations.
"It's the season of giving, so it's been great to really contribute back to the community."
- Jack, Construction student.
Witney Food Bank has helped over 1,600 people between 2018 and 2019. The Food Bank provides emergency food parcels of non-perishable food items and toiletries to people who are experiencing a crisis situation. The Witney Food Bank is entirely volunteer-run and relies on donations from the public.
"The social action project has been really fun; we've worked well in teams and to see the result for this great cause is amazing. It has really opened my eyes to what can be achieved with some hard work and motivation." – Megan, Construction student.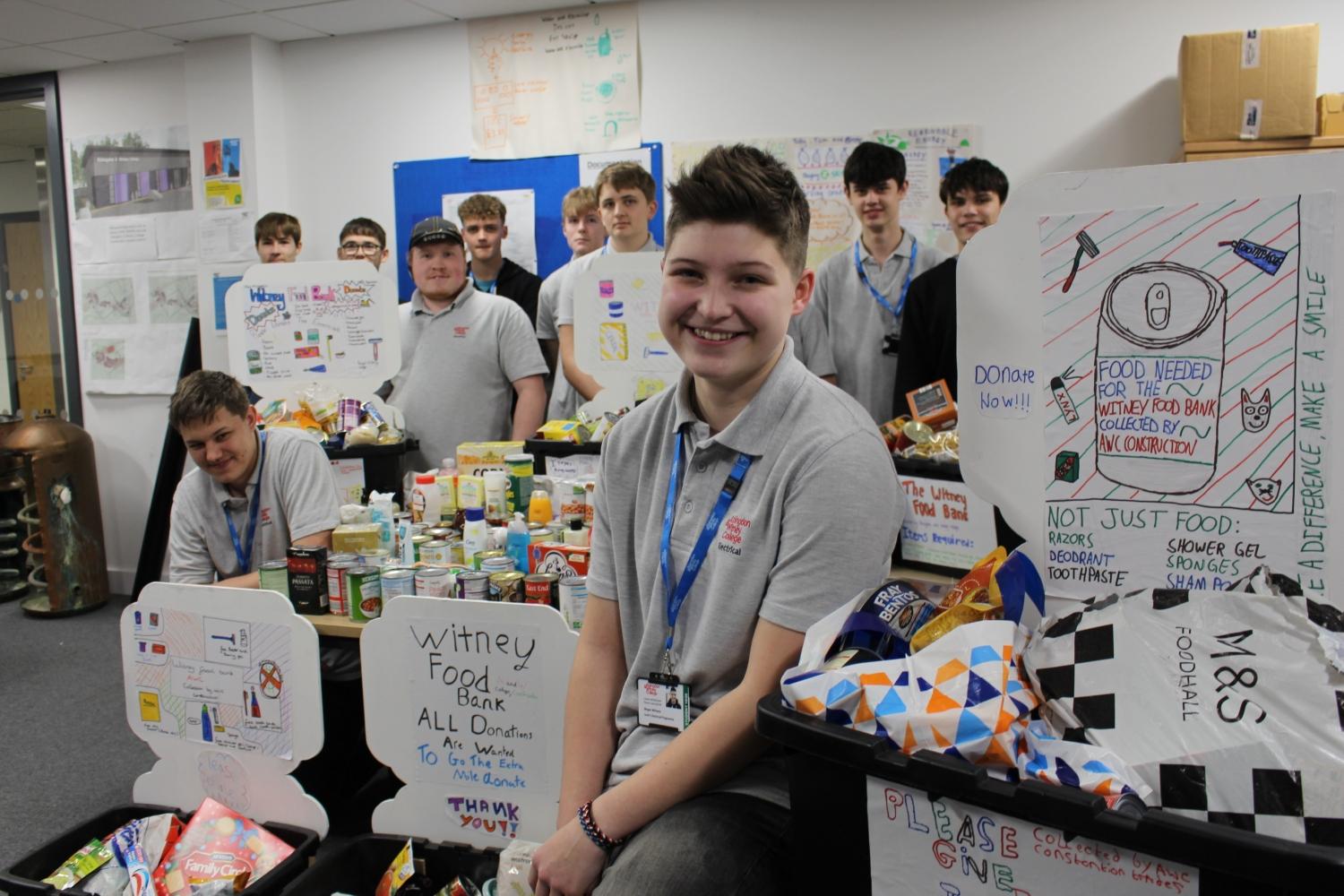 "The students have been amazing and have taken it upon themselves to go above and beyond for this community project. They have been so driven, from making the posters through to organising the collections. I'm incredibly proud of what our construction team have achieved for such a vital cause." – Roger Westall, Curriculum Manager for Construction Trades