Abingdon and Witney College hosted Mike Taylor and Gareth Clarke from Mike Taylor Education for a barbering demonstration cleverly named "Clipper Over Chat".
On Monday 27th September, hairdressers and barbers from the local area were invited to a barbering demonstration and 'get to know us' chat with Mike Taylor and Gareth Clarke from Mike Taylor Education and the Great British Barbering Academy to launch their new barbering apprenticeships being taught at the Witney Campus starting October 11th, 2021.
Mike Taylor Education is a world-renowned, award-winning barbering training academy based in Poole Dorset. The academy offers a range of in-demand courses from beginners NVQ Level 2 courses to advanced Level 3 and 4 courses, as well as specialist one-day workshops. In addition to private NVQ courses, Mike Taylor Education also delivers hairdressing and barbering apprenticeship training both at the training academy or at salons and barbershops across the South of England.
Mike has 30 years of experience in the barbering trade opening his first barbers' shop in Newbury, Berkshire at the age of 20. He now has an abundance of shops across the South of England and co-founded the British Barbers' Association back in 2010.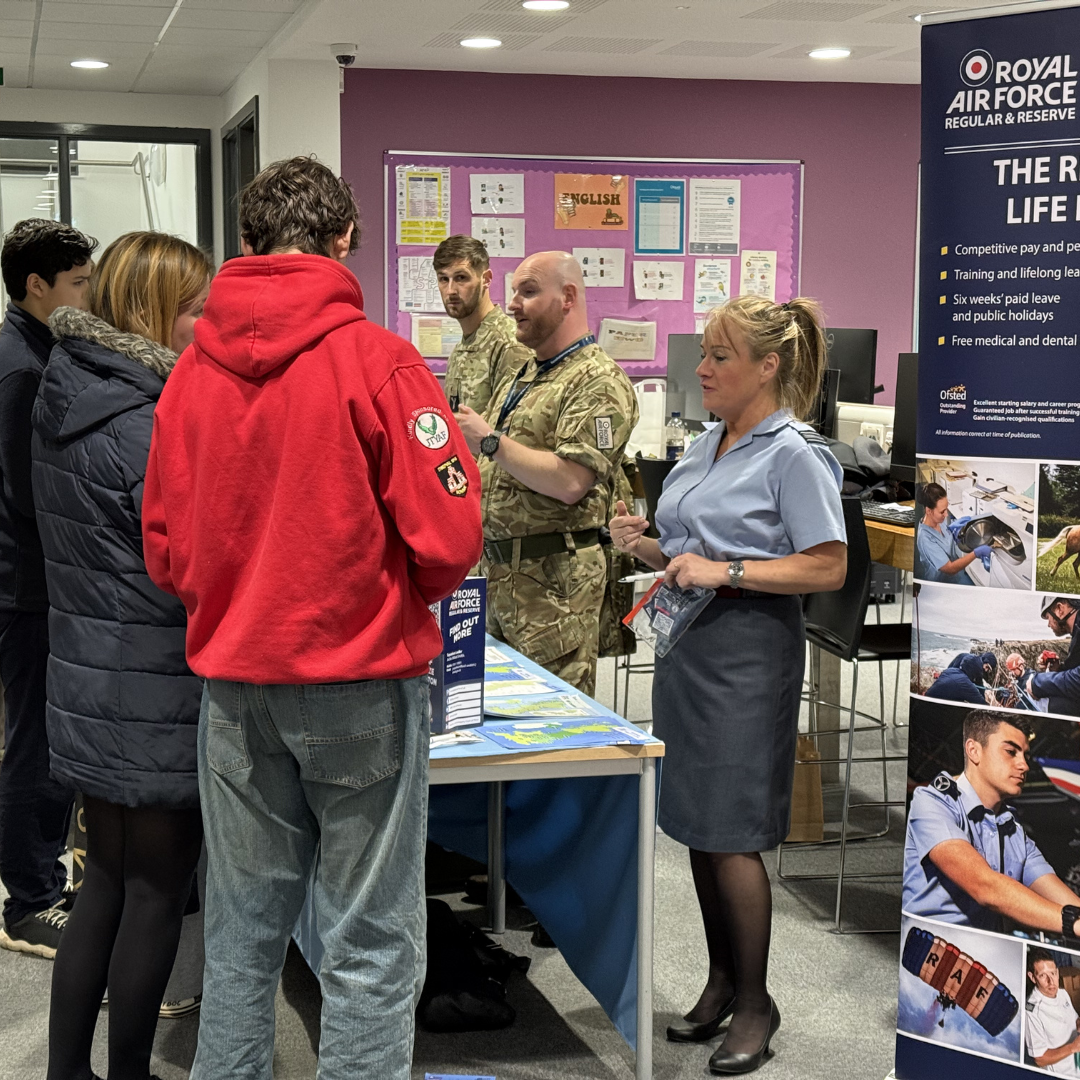 Gareth has 34 years in the trade and is a master craftsman owning his own barbershop in Didcot, Oxfordshire called Gareth Clark – Hair for Men. Gareth has done masterclasses previously at Abingdon and Witney College and is looking forward to "strengthening his relationship with the college".
Both Gareth and Mike agreed there has been a resurgence in the barbering trade with it becoming more "fashionable and trendy" to be a barber as well as visit a barbershop. The barbering trade took a dip in the 60's and 70's due to celebrities like The Beatles growing out their hair so the need for barbers declined. In more recent years the Peaky Blinders skin fade has become popular causing a rise in people visiting barbershops and with COVID lockdowns there are more people wanting to upskill or learn a new trade. The most popular haircut that Mike is seeing currently is "the curtain". So, it's official 'the curtain' is back!
In the past, the only route into barbering was to become a hairdresser and train that way. Gareth and Mike are trying to show that there are other routes such as apprenticeships. The models for the evening were Mike and Josh.
Mike (23) is 5 months into his current apprenticeship in Gareth's shop in Didcot and said
"A large part of my day is observing the guys in the shop but also cleaning down."
Gareth stated:
"Without Mike the shop wouldn't run, he's the glue that holds the shop together and keeps us on time."
Mike is 23 years old and is a fully qualified plumber but decided to retrain as a barber, showing an apprentice doesn't have to be a 16-year-old and anyone of any age can decide to undertake one. Josh was an apprentice but is now 6 months qualified and working in one of Mike Taylors shops and is building up his client base.