Abingdon & Witney College Business students devised and organised the #100coats campaign back in 2017, and two years later it's still being championed by Aston & James, Oxfordshire's leading supplier of workplace products and solutions.
The original social project allowed the entrepreneurial acumen of each Business student to be enhanced and amplified through doing charitable initiatives. As well as the individual advantages, this campaign benefits those struggling to supply the basic needs for themselves that we would typically take for granted.
475 coats were collected last year and given to homeless charities in Oxfordshire. Acts of kindness and sympathy such as this thoroughly benefit local communities, especially those living in and around Oxford.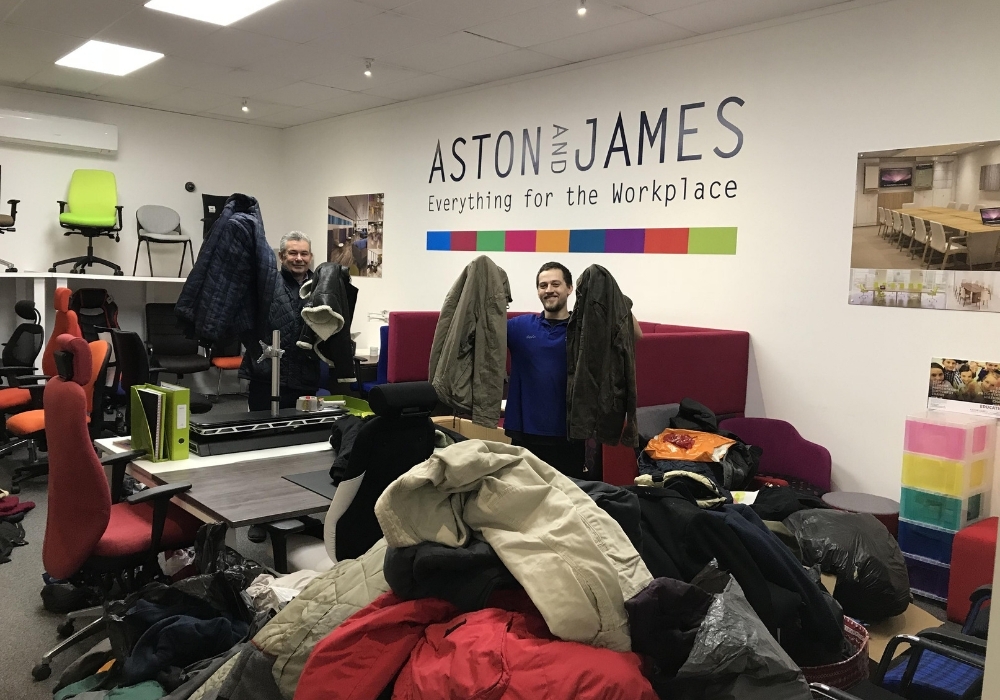 Oxford is the least affordable location to live in Britain, with houses being priced up to 16 times the local annual income. An estimated 1,000 citizens are known to be homeless in the county*, allowing the collection of coats to be examined as crucial.
Tracey Lee, Business Lecturer and Project Lead, said: "The original project was an opportunity for BTEC Business students to combine subject theory with practical, hands-on experience of working on a socially responsible campaign. Working with a local business also gave them insight into how businesses approach social responsibility. The fact that Aston & James have continued with #100Coats campaign is a fantastic legacy and an example of effective collaboration."
If you would like to contribute to this cause, please donate your items to Aston & James at Unit 1 Nimrod Business Park, De Havilland Way, Witney OX29 0YG before Friday 13th December. If you would like to courteously donate 10 or more coats, please contact Aston & James and an arrangement will be made to collect the coats, depending on locations.
*Note that these figures were correct at the time of the report's publication, in June 2016.