This morning, students and staff of Abingdon & Witney College came together to commemorate Armistice Day. Services were held at three of the College's campuses in Abingdon, Common Leys, and Witney.
The services were coordinated by the Public Services and Sports Department who provided an opportunity for all to remember those who died in service and to thank those who served, whilst also reflecting on current conflicts.
Ahead of today's services, students across the campuses have supported the British Legion poppy appeal by selling poppies and badges.
Shown below, are photos and descriptions of the services at each campus.
Abingdon Campus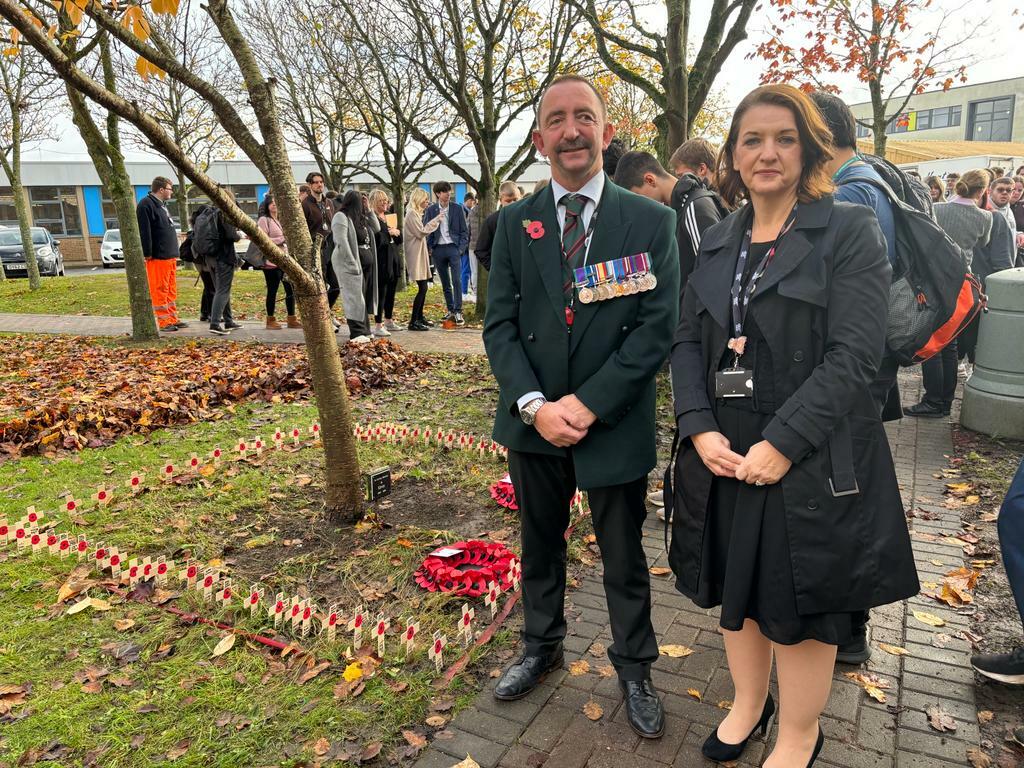 At the Abingdon campus, an assembly was led by our Uniformed Services students, with the support of Will Williams, Uniformed Services Lecturer, and Veteran. An introduction and readings by Uniformed Services students - Alfie, Ewan, Jessica, Lydia, and William - was followed by two minute's silence, after which students and staff went outside to the quad where Vice Principal Jo Milsom and student Keeden lay the wreath.
Common Leys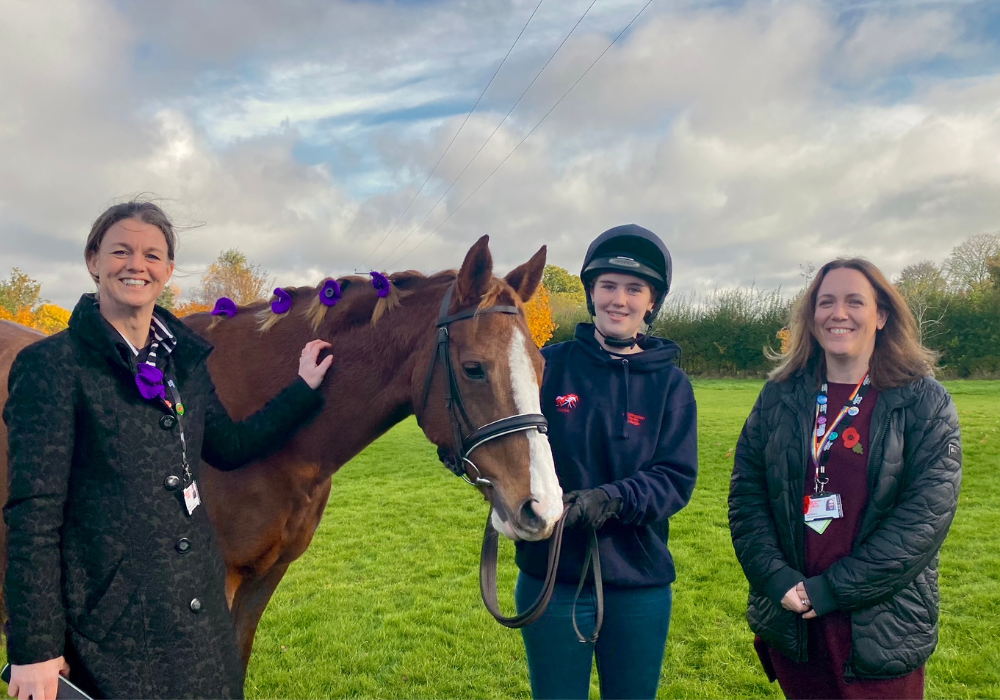 At the Common Leys campus, Head of Land Based Industries, Coral Ward, and Head of Human Resources, Kelly Haddrell, led a reflective service followed by two minutes silence. Students were invited to place a poppy by the wreath to remember loved ones lost and the service included two of the College's horses with purple poppies braided within their manes to remember animals lost to war.
Witney Campus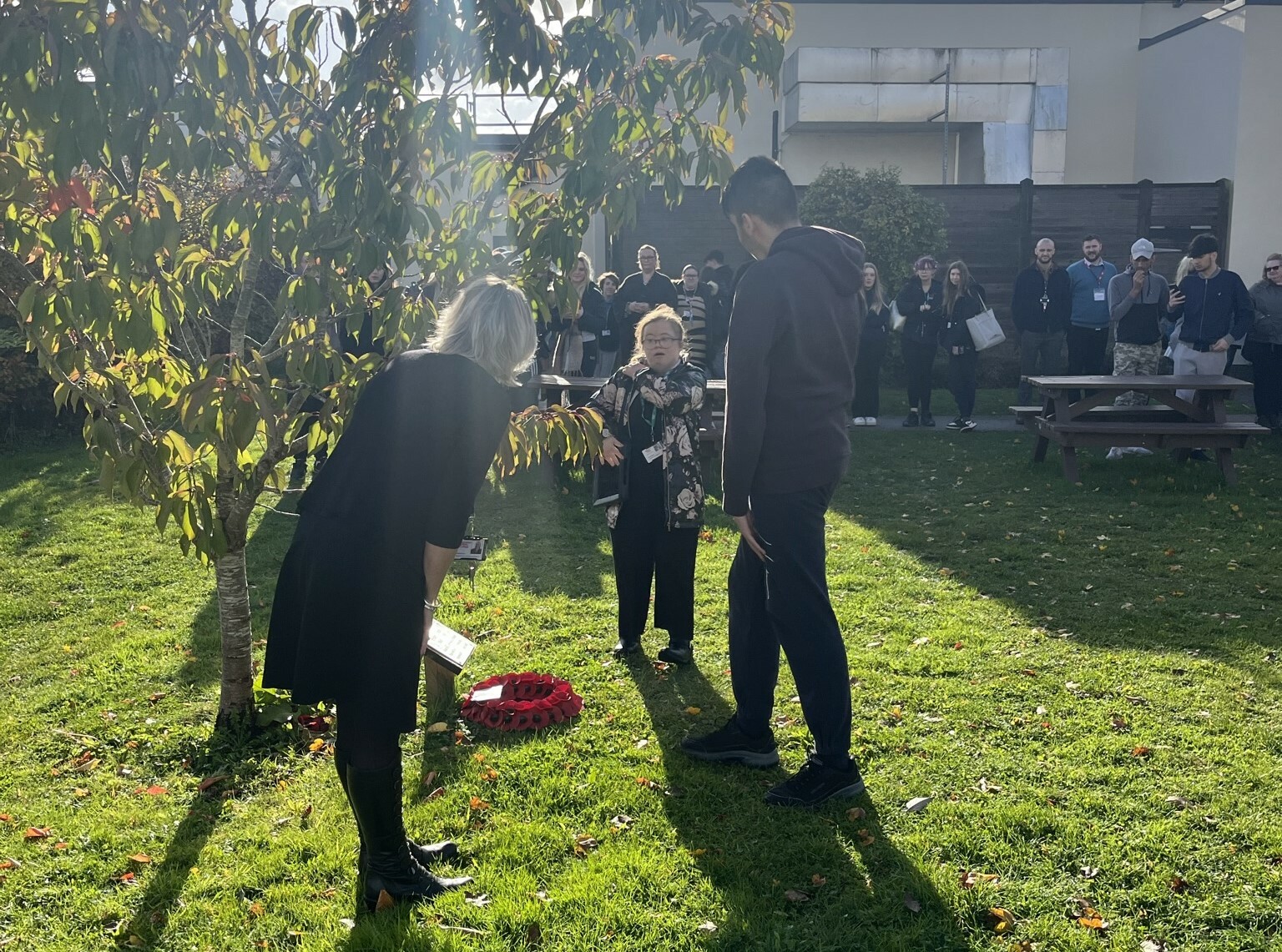 At Witney Campus, Head of Campus Experience, Elizabeth Frost, led an Assembly with a moving speech on the importance of Remembrance and shared a presentation honouring staff and their loved ones who've been involved in military conflict during and since WW1.
After the minute of silence at 11:00 am, Elizabeth was joined by staff members Beth Cox, Caroline Gibbons and Louise Wright for poetry reading. Students and staff then gathered outside to watch Elizabeth and two of our Pathways students - Cagan and Jasmine - lay a wreath.