Agriculture students from Common Leys Farm spent an exciting day on Tuesday May 9th learning about farm safety from the charity Yellow Wellies.
Over 70 students watched practical demonstrations covering the everyday hazards faced by farmers, farming families and workers. They provided an excellent opportunity for those working on farms, or are working on their agriculture qualifications, to get the latest practical advice and standards from the industry.
Four "what if" scenarios were delivered – livestock movement/crushing in a stockyard, a fall from a ladder, unsafe practice with a chainsaw and limb entrapment in a tractor. Students were then guided through the next steps and procedures when reacting to the emergency.
Ed Noble, Farm Manager at the campus, said: "Health & Safety is at the forefront of everything we do at Abingdon & Witney College. We think it's very important to be working with leading industry experts on these issues, to ensure our students have up-to-date and thorough training on farm safety."
"This is the second year we have worked with NFU Mutual and we're pleased that this year's focus on young farmers is directly related to our student's education."
The charity The Farm Safety Foundation, also known as Yellow Wellies, are the charitable arm of the National Farmers' Union Mutual and were responsible for delivering the programme.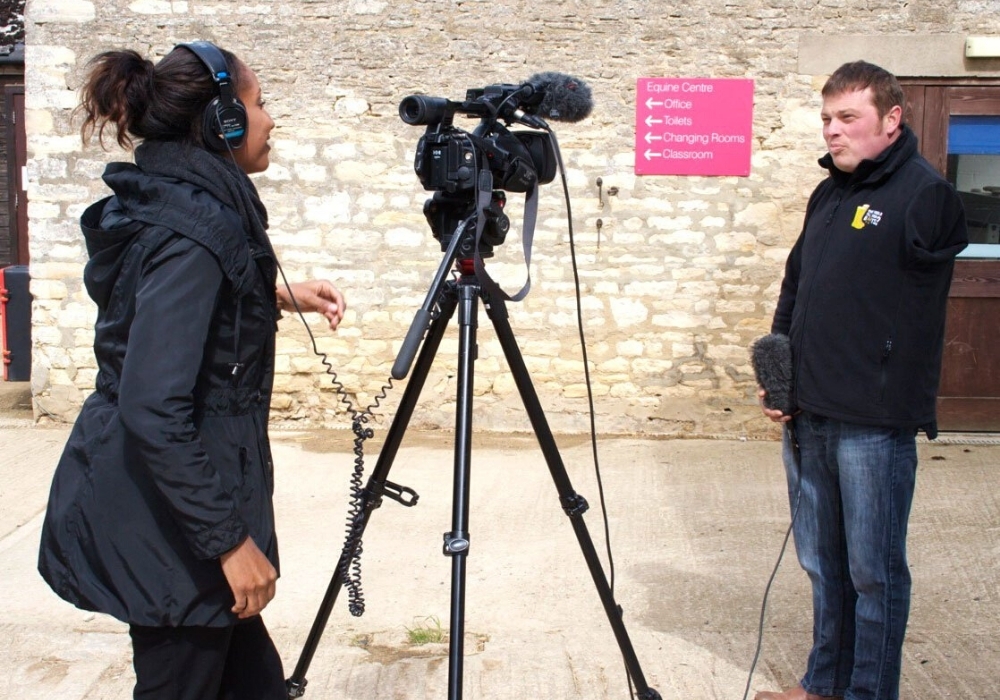 Petra Martin from NFU Mutual commented: "The agriculture industry has high accident rates – in fact it is six times higher than construction, and the NFU has been working with the industry to produce high-quality training to improve the knowledge of both farm owners and workers. By teaching students' good practice we hope to produce a trickle-up effect where new entrants to the industry teach the older workers best practice."
Offering a student's perspective, 18 year-old Antony Davis from Witney, who is studying on the Level 2 Agriculture course, said: "I found each of the four safety sessions very informative and interesting, especially the tractor PTO (power take-off), as it highlighted how a split-second mistake can be life-changing. It's highlighted to me the importance of listening during these training sessions."