Abingdon & Witney College was proud to host the 2023 High Sheriff Young Engineer Awards on June 26. The awards, which are sponsored by the college, The Engineering Trust, and Lucy Group Ltd, recognise students from Oxfordshire state schools who show great promise in the fields of engineering, resistant materials, and design technology.
This year's awards were particularly impressive, with students from across the county submitting a wide range of innovative and creative projects. The judging panel, which included Richard Dick (Executive Chairman, Lucy Group), Sally Scott (High Sheriff of Oxfordshire), Andy Linfoot (Engineering Director, Lucy Group), and Mark Vingoe (CEO, The Engineering Trust), were impressed by the high level of talent on display.
Richard Dick said
"The calibre of entries this year was excellent, so I applaud everyone who was nominated. The next generation of students who choose STEM careers will be instrumental in finding the scientific and engineering solutions to some of the world's biggest challenges. Seeing how these promising young engineers think – and turn concepts into reality – gives me every reason to believe that we will be in good hands."
Fellow judge Mark Vingoe added
"The awards showcased some truly inspiring innovations. Any companies looking for fresh engineering talent in the next few years would be lucky to have these students on board. I would also like to commend the teachers who nurture their students' interest in STEM subjects and guide them into further education or apprenticeships."
In the Year 12 & 13 category, the winner was Kye Gustafsson from Abingdon & Witney College. Kye is an avid CAD user who designed and made a working centrifugal pump. The judges were particularly impressed that he constructed the impeller, drive shaft, bracket and housing. He CNC milled the impeller blades, turned the drive shaft on a lathe and milled the keyway into it. He then fabricated a bracket from sheet metal and 3D printed the housing.
The Year 10 & 11 category winner was Tom Wigley from St Birinus. Tom designed and made a metal desk lamp, which the judges praised for its attention to detail and functionality.
In the Year 8 & 9 category, the winner was Lucy Busson from Fitzharry's. Lucy impressed the judges with her research-driven approach to design and her ability to use CAD software.
The Team Award was won by a team of students from UTC Oxfordshire. The team is working with Abingdon-based aerospace company Reaction Engines on a project to recover heat and convert it to energy.
The overall High Sheriff Award was won by Kye Gustafsson from Abingdon & Witney College. Kye was chosen for the sheer professionalism of his end-to-end centrifugal pump design and build project.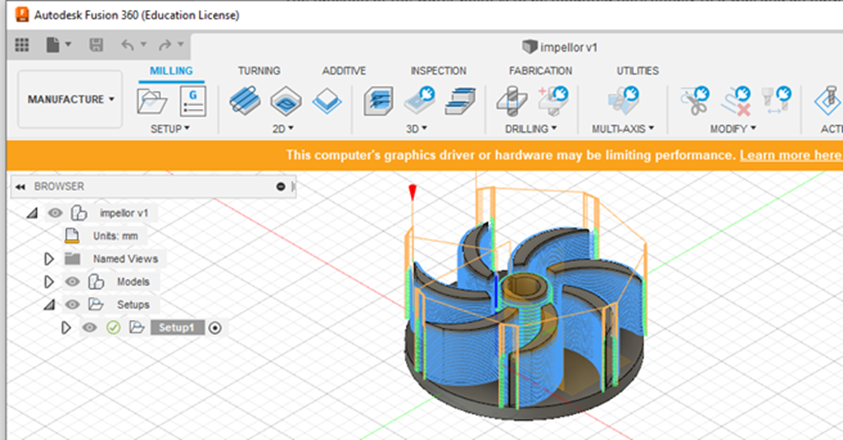 Kye said
"Getting the award took me by surprise. I was definitely not expecting first place. I'm just very happy. I'm happy that I put the hours in"
"[Engineering] is definitely a good career path… Kye's the limit!"
The High Sheriff Young Engineer Awards are a great opportunity to celebrate the talent and ingenuity of young people in Oxfordshire. Abingdon & Witney College is proud to be a sponsor of these awards, and we look forward to seeing the next generation of engineers make their mark on the world.
Full list of winners
High Sheriff Award
Kye Gustafsson – Abingdon & Witney College, Abingdon
Year 12 & 13 Award - Winner
Kye Gustafsson - Abingdon & Witney College, Abingdon
Second Place
Michael Vereker – King Alfred's Academy, Wantage
Joint Third Place
Emily Saunders – UTC Oxfordshire, Didcot
Olivia Estevez – Wood Green School, Witney
Year 10 & 11 Award – Winner
Tom Wigley - St Birinus, Didcot
Second Place
Lilly Broome - Burford School, Burford
Joint Third Place
Jed Thorburn - Futures Institute, Banbury
Leon Conway - Burford School, Burford
Year 8 & 9 Award – Winner
Lucy Busson – Fitzharry's School, Abingdon
Second Place
Olivia Taylor - Chipping Norton School, Chipping Norton
Team Award – Winner
Hannah Weston, Charlotte Turner, Maddie Pryce, Floyd Rayner, Thomas Bristow, Cambell Payne – UTC Oxfordshire, Didcot