On Thursday Abingdon & Witney College welcomed students back onto campus to collect their Level 3 results. After a challenging couple of years for many students returning to education after the pandemic, this year's results were heavily anticipated across the country.
Abingdon & Witney College would like to offer our congratulations to this year's cohort on their brilliant result and excellent achievements. 75% of students who applied to university have been awarded a place at their first choice, 28% of which are continuing education at Russell Group Universities, with three students progressing to Cambridge University from our Foundation Art course.
Their T Level students were our first group to undertake the new industry focused qualifications and we are delighted to share a pass rate of 97%, with 25% of our students receiving distinction or distinction * grades.
The students have repeatedly shown their dedication, ambition, and determination to succeed in their chosen subjects. Their hard work has not gone unnoticed, and we wish each student the best of luck with their next steps, whatever they may be.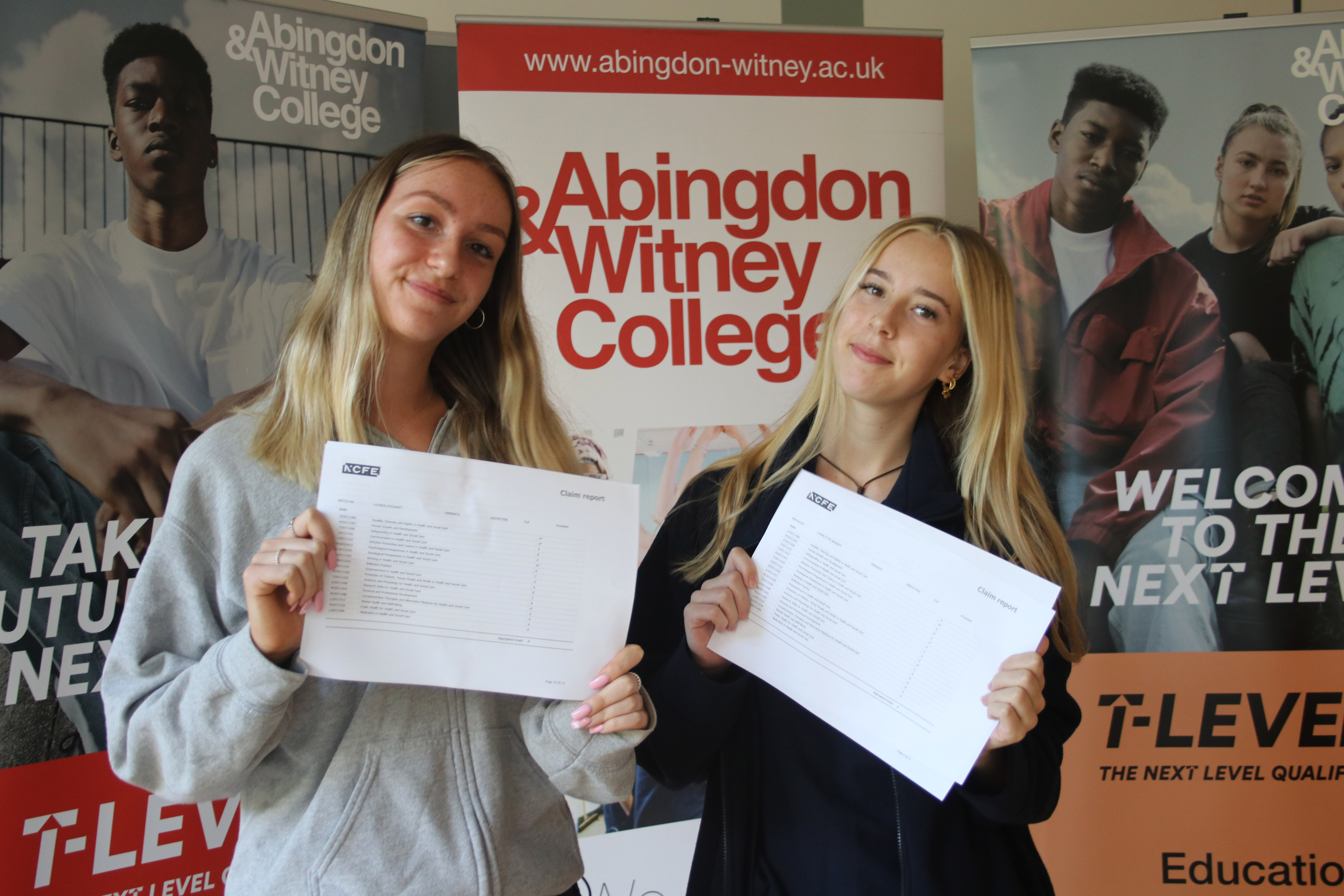 College Principal, Jacqui Canton shared the following:
"I am so proud of all our fantastic students. It really makes everything we do so worthwhile when you see so many happy students collecting their results and excited about their next steps. I am sure we will see more of the same with GCSE results next week!"
If you would like to find out more about what life could be like for you at Abingdon & Witney College, why not check out some of the links below?