Jake Halsey-Jones
National Diploma Performing Arts | Class of 2016
Progressed into a career in the Film, Television and Theatre industry after training in Musical Theatre at the Arts Educational School, London after College.
Lead role: Phillip Hamilton in Hamilton the Musical | London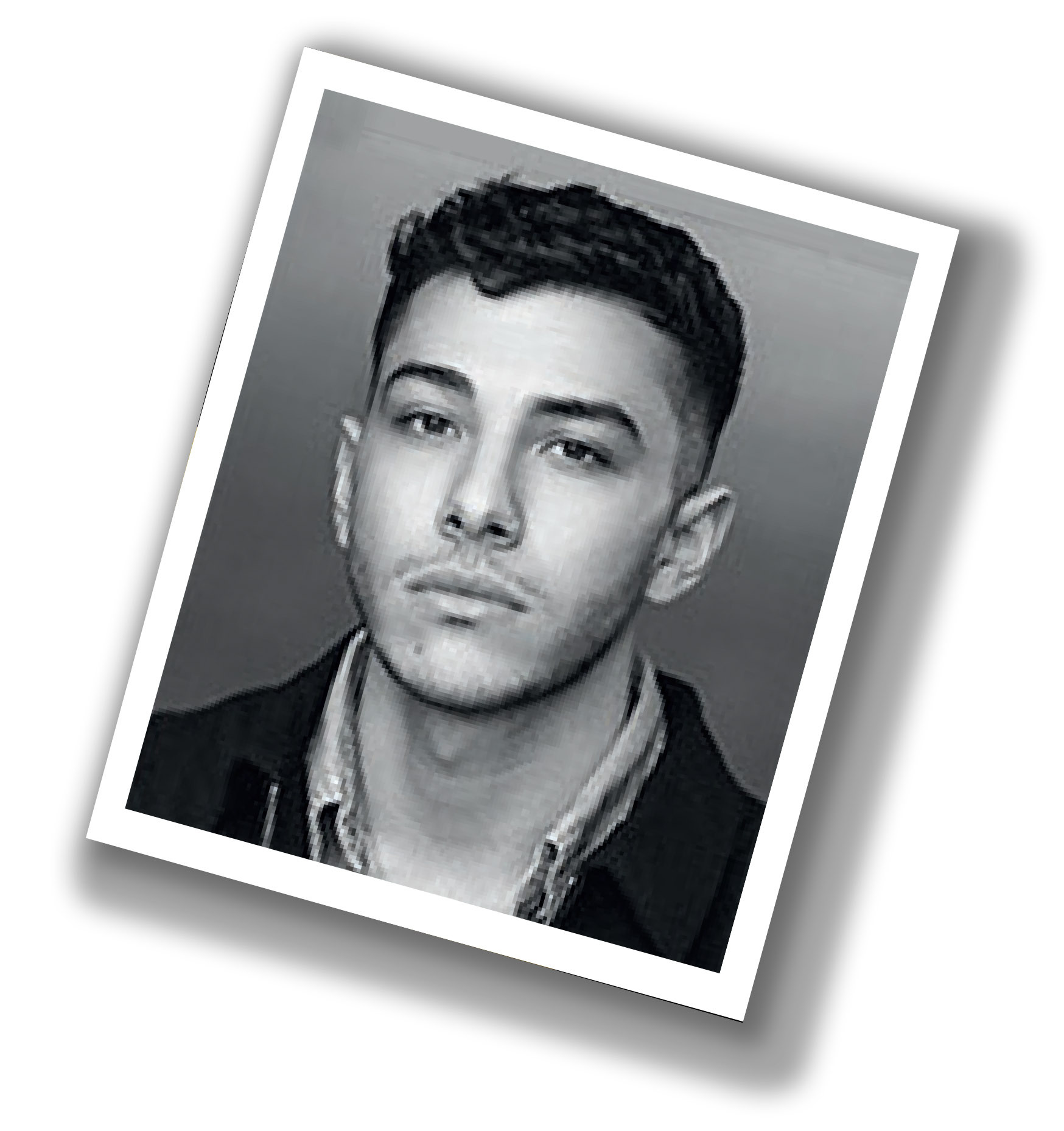 Jake Halsey-Jones attended the Performing Arts course at Abingdon & Witney College. After completing his course in 2016, Jake progressed on to the Musical Theatre course at the Arts Educational School in London. Since graduating from the Arts Educational Schools in 2018.
Jake has gone on to build a career in Performing Arts, with an impressive list of credits, including the role of Riff in West Side Story (Vivo D'arte, 2017), Chino in West Side Story (BBC Proms, 2018), and Dylan in Worlds Apart (Three Pin Productions, 2020).
Jake is now a London-based actor appearing in Hamilton's current production as a Swing/cover Alexander Hamilton, and cover John Laurens and Philip Hamilton.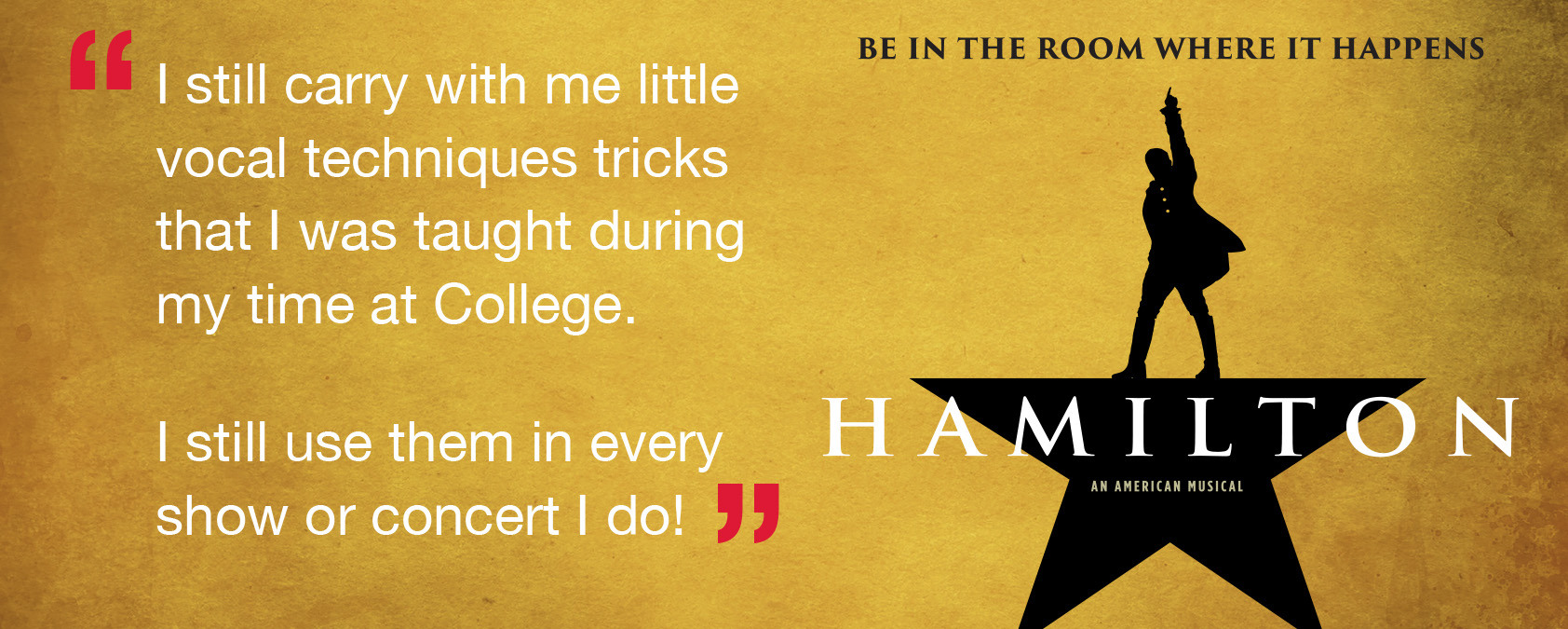 Paddy Guillois
National Diploma Sport | Class of 2015
Progressed into the Royal Force
RAF Sergeant | Falcons Parachute Display Team
www.raf.mod.uk/display-teams/falcons/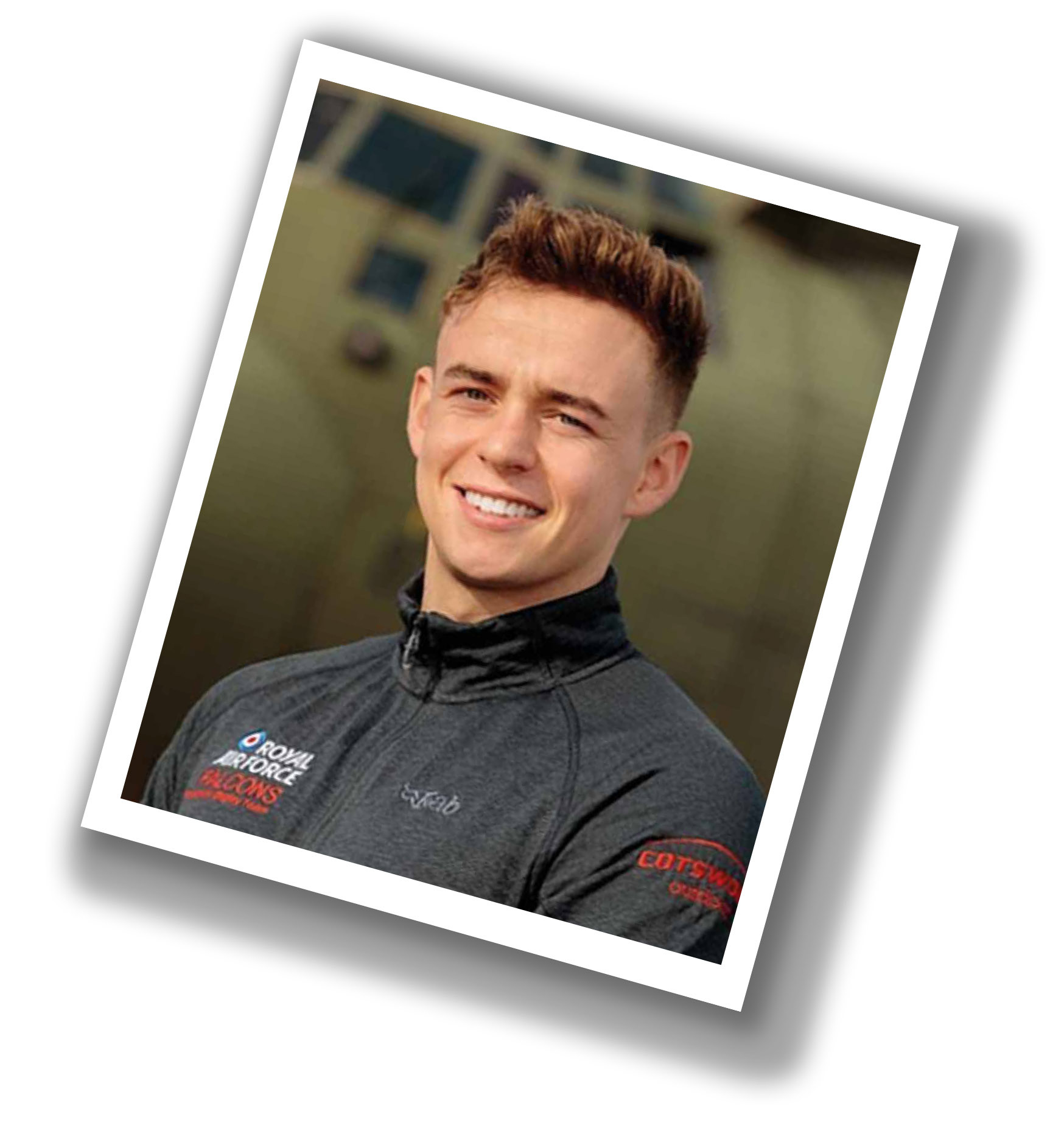 Paddy joined Abingdon & Witney College in 2012 to study Sports Coaching and Fitness at our Witney campus. Over the course, Paddy developed his leadership skills, leading & instructing a variety of groups for different activities, had and the opportunity gain teaching experience in schools.
Once he had successfully achieved his Diploma, Paddy joined the military immediately, having applied whilst he was studying. Paddy embarked on 10 weeks of RAF Basic training, followed by a 9-month Physical Training Instructor course (now only a 6-month course).
Following his training, Paddy begun work at RAF Brize Norton gym, before moving to the Parachute school to do take his Parachute Jumping Instructor course. After completing his course, Paddy went on to deliver Parachute training to Airborne forces for two years before being selected to represent the RAF as part of the RAF Falcons Parachute Display Team.
In Paddy's 6 years of service, he has spent 5 months in California parachuting, and has had the opportunity to tour Europe, seeing Spain, France, Belgium, Holland and Austria. In addition to his service, Paddy has spent around 3 weeks skiing with the RAF and done of adventure training activities around the UK.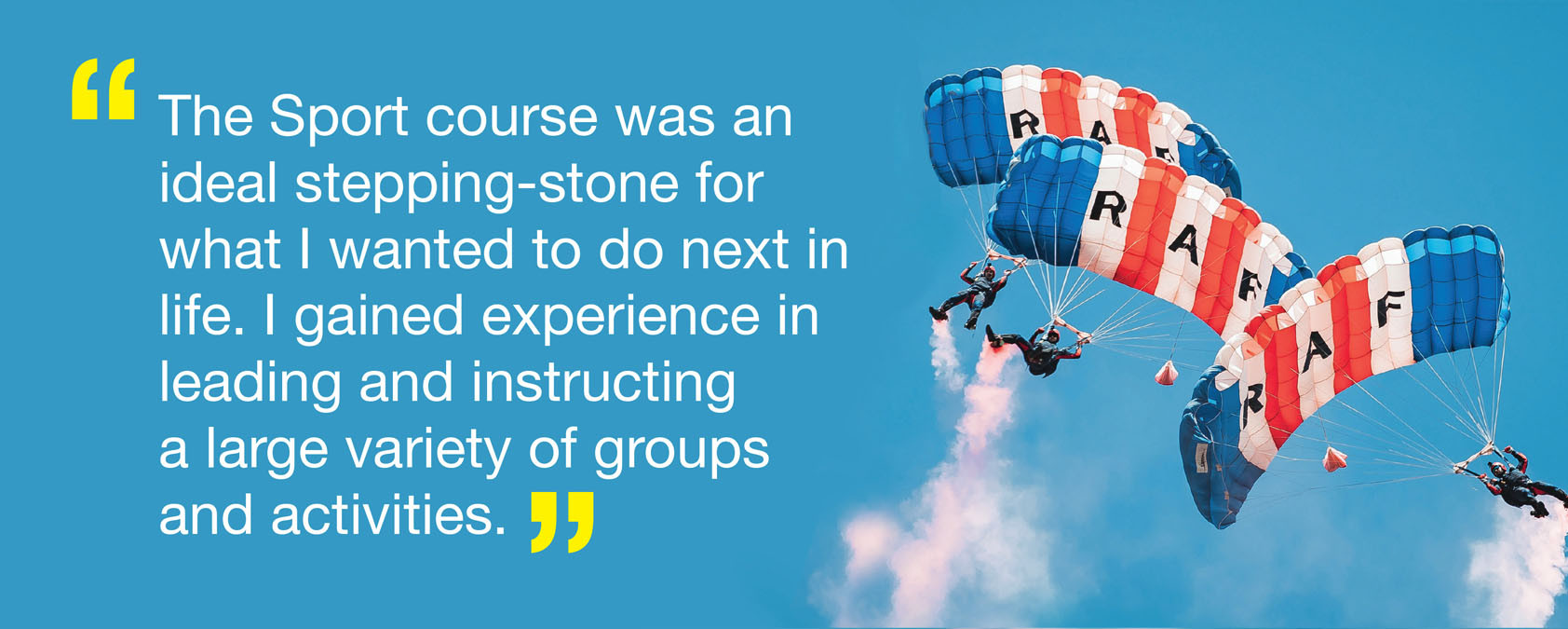 Ellie Fletcher
National Diploma Music Technology | Class of 2009
Progressed into a degree in Music Production at the Academy of Contemporary Music, in London..
www.crystalfighters.com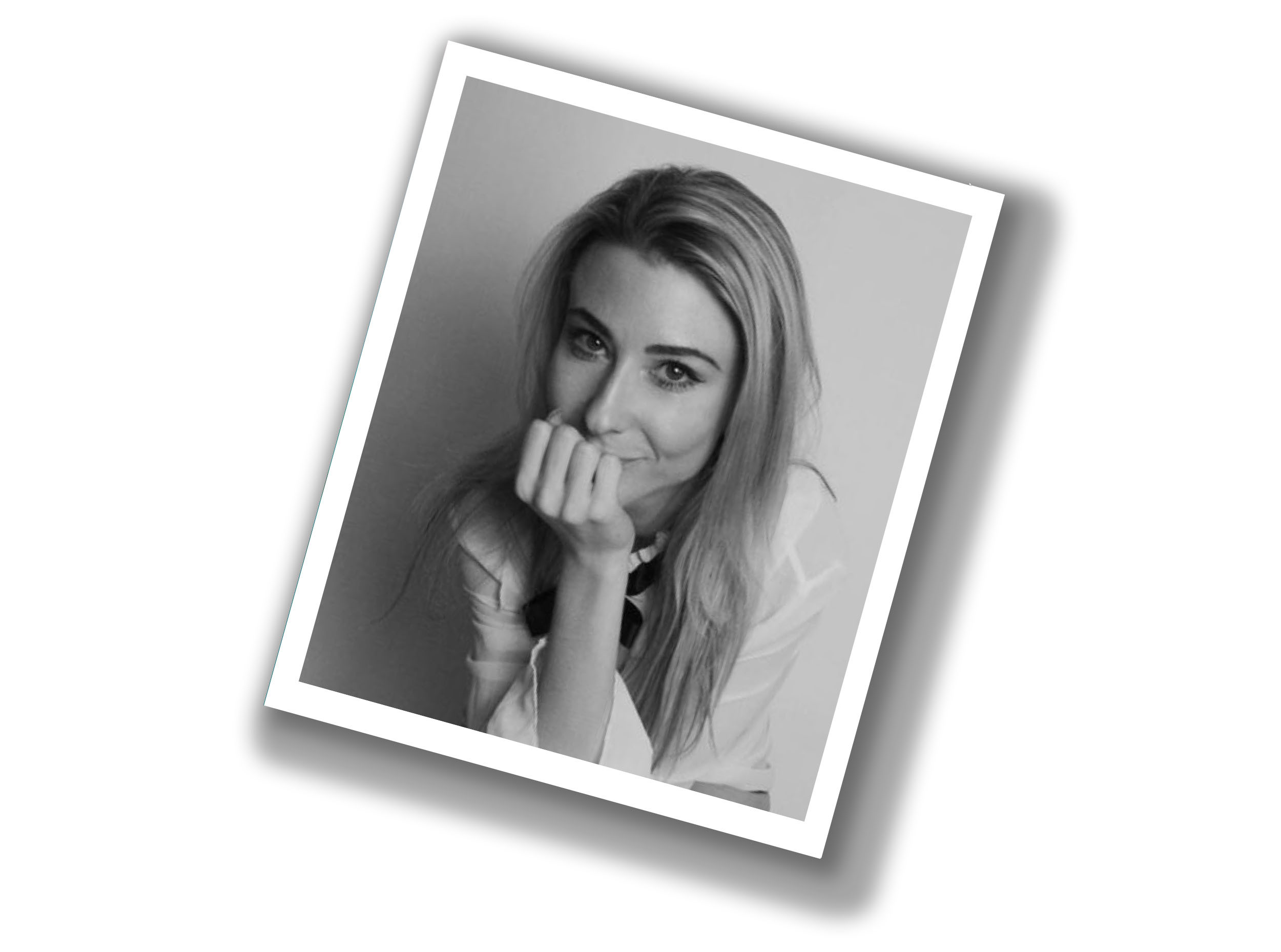 Ellie Fletcher begun her journey in music and performance at the age of 14, taking a part-time course in Music Production and Technology alongside studying at the Sylvia Young Theatre School. Elleanor progressed on to undertake her National Diploma in Music Technology at Abingdon & Witney College's Witney campus in 2009. After completing her diploma, Ellie went on to study a degree in Music Production at the Academy of Contemporary Music in 2012.
At 19 Ellie began started touring extensively with the band, 'Crystal Fighters'. The band has undertaken 6 world tours, and performed at many festivals including Glastonbury, Coachella, Reading, Leeds, Big Chill, Park Life, Wilderness, and Secret Garden Party.
In addition to her work with her band, Ellie has undertaken a broad range of other work within the music industry; including teaching at Telford Stage School and her Almer mater Sylvia Young Theatre School, performing as a solo artist under the name 'Eleanor K', and performed and supported other artists including Vic Mensa and Robbie Williams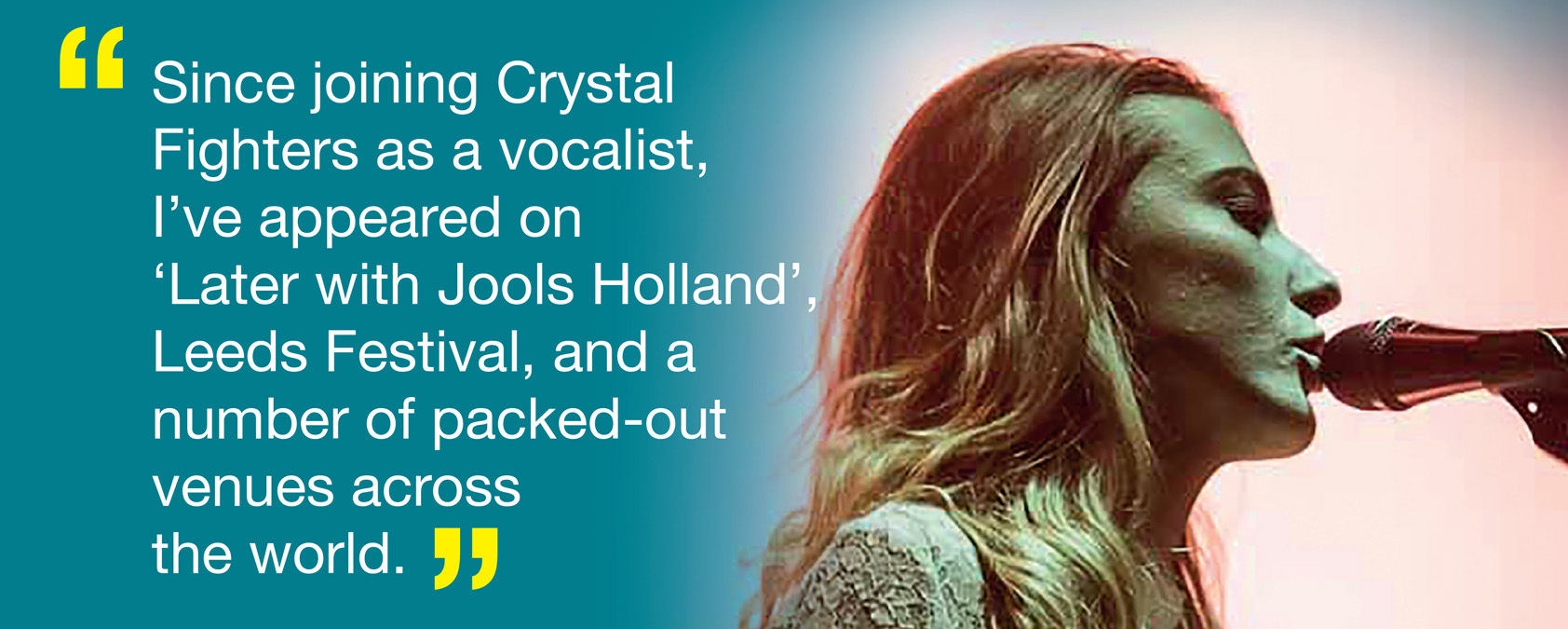 Nikkie Atkins
NVQ Beauty Therapy | Class of 2005
Progressed into the Beauty Therapy industry, then opened her own award-winning salon; Utopia in 2010, in Abingdon.
Beauty Therapist | Salon Director
www.utopiabeautysalon.com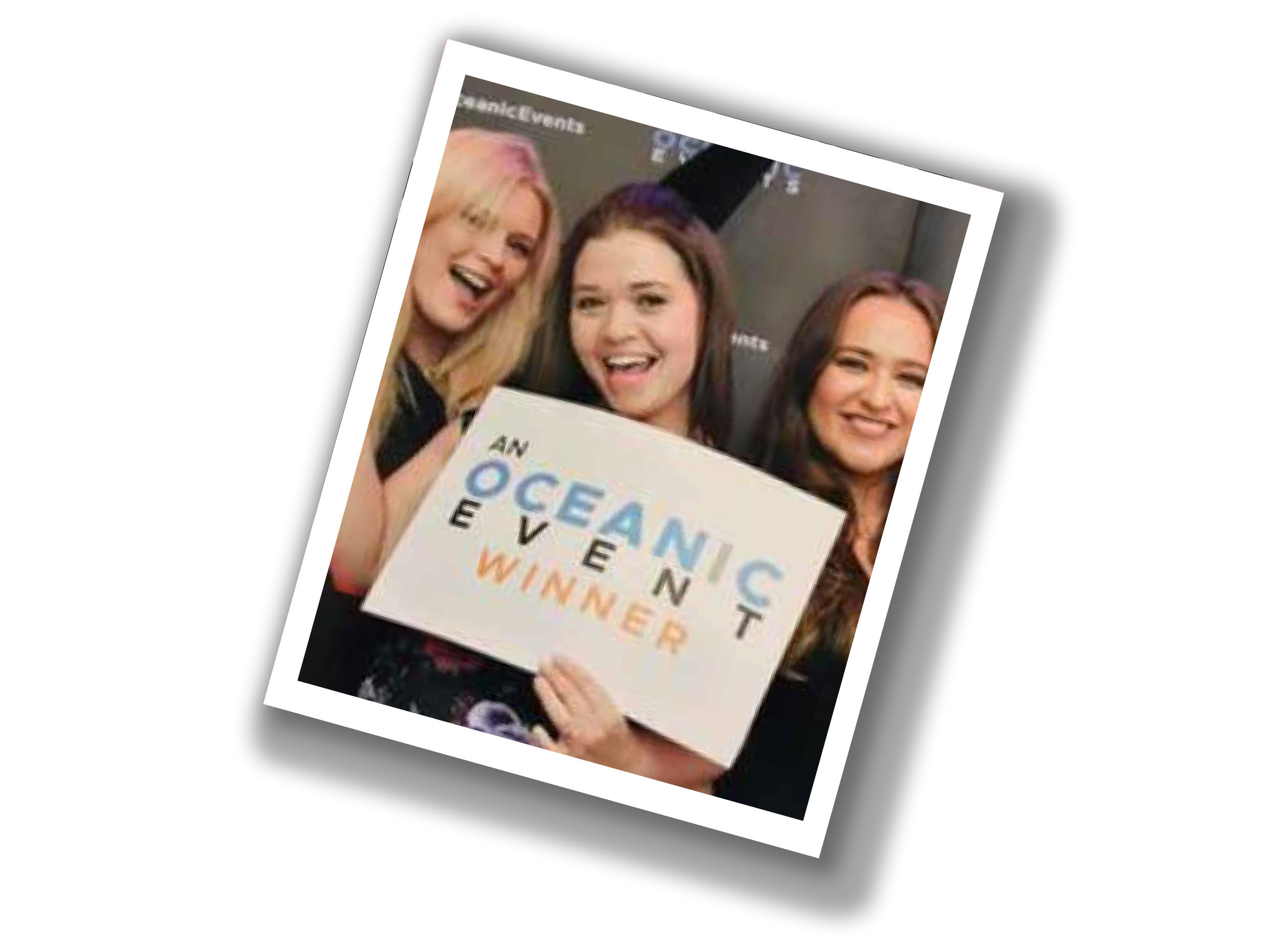 Nikki Atkins begun her training at Abingdon & Witney College as an NVQ Level 2 student before moving onto our NVQ Level 3 Beauty Therapy Course, alongside working two days a week in a local salon. During her time with us, Nikki represented the College in a national competition for Sterex Electrolysis, which gave her the opportunity to take additional courses and gain extra qualifications for a range of treatments.
After she completed her studies in 2005 Nikki went on to work in a salon in central Oxford and took on running the business on behalf of the owner, who resided in London. 18 months later, Nikki moved on to join another salon as it opened in Chipping Norton, making her one of the businesses first employees. Nikki continued to work at the salon for the next 4 years, undertaking training in many more treatments and eventually becoming Manager, giving her invaluable experience in the running of a business.
Since then, Nikki has achieved Expert status with Dermalogica, and has won multiple awards both nationally and locally since starting her own business, Salon Utopia, in Abingdon.
In 2014 Nikki became a National Business Leader with Scoot, as part of her success with the Scoot Headline Awards.
Nikki has gone on to further establish the Utopia brand and introduce Utopia to Oxfordshire and the surrounding areas, her ultimate goal being to open a day spa in the future.


Kirsten Wicks
National Diploma Animal Care | Class of 2010
Progressed onto a variety of roles at Whipsnade and Twycross Zoosculminating in her role at Chester Zoo, where she has appeared in the'Secret Life of the Zoo' on Channel 4 .
Zoo Keeper | Chester Zoo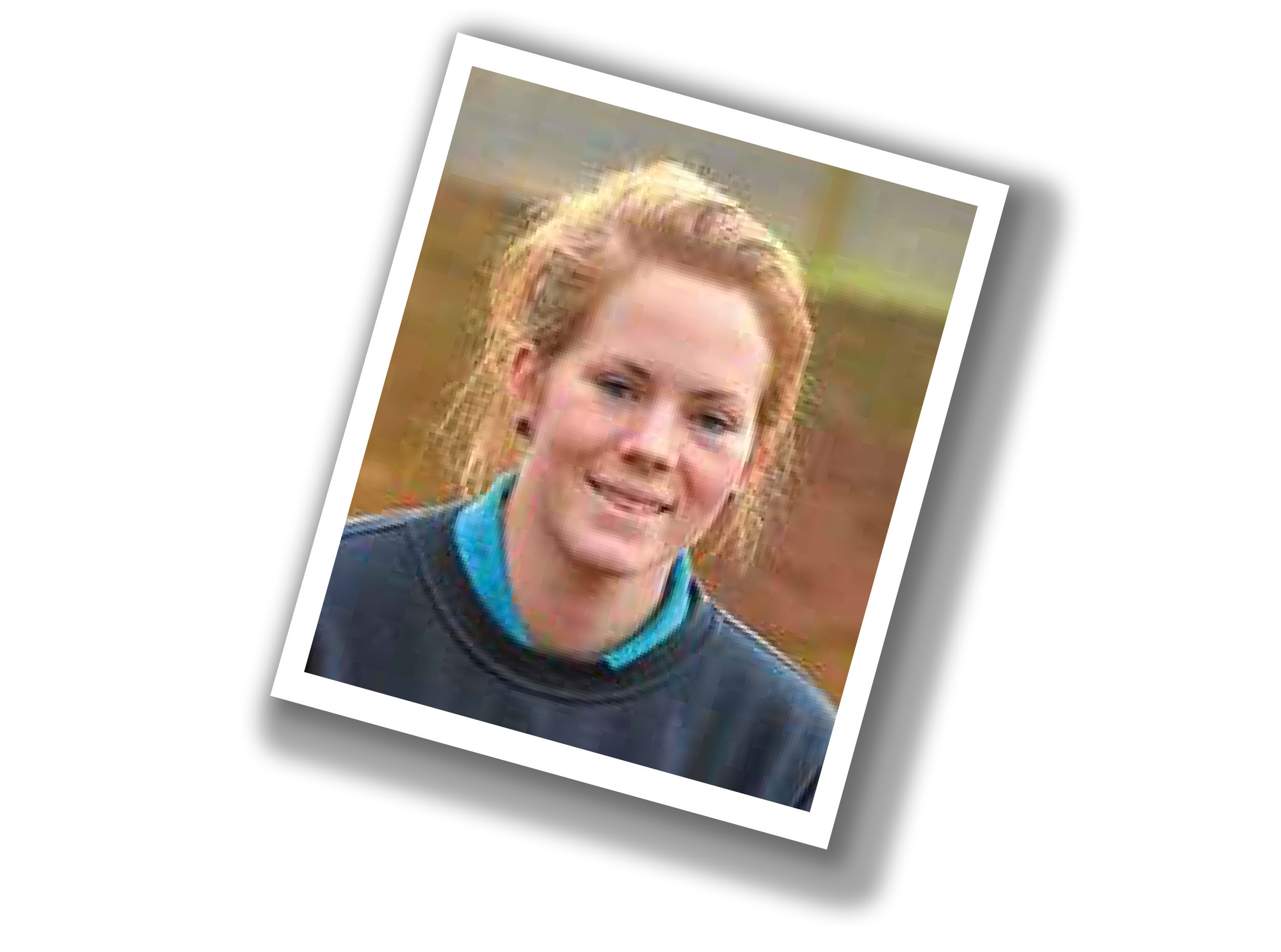 Kirsten started Abingdon & Witney College in 2010, taking our Animal Care course at our Common Leys Farm Campus. Kirsten had always aspired for a career in Zoos, and following the completion of her course, Kirsten Spent seven years at Whipsnade and Twycross Zoos, before joining Chester Zoo as a zookeeper, and appearing on the Channel 4 show 'The Secret Life of the Zoo'.
At Chester Zoo, Kirsten and the team of animal handlers are responsible for the care of 12,000 animals from more than 400 species; keeping wildlife happy, healthy and ready to see the 1.6 million visitors that show up to marvel at them.