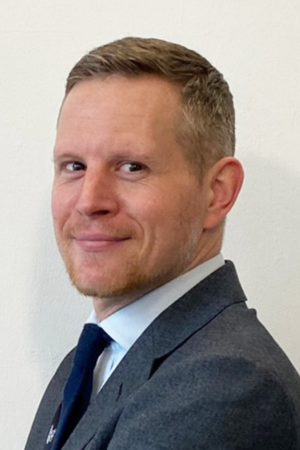 Biography
Ben studied Animal Biology BSc (Hons) at the University of Stirling which led him to work in the field of veterinary disease surveillance and research. He continued to further his knowledge in the field by undertaking a part time MSc in Medical Immunology at Kings College London.
Most recently, Ben has worked at the University of Oxford, where he has been a laboratory Manager/researcher and then gone on to develop specialist knowledge in research governance, regulatory compliance and audit.
Ben returned to college as an adult where he went onto develop new creative skills to support his hobbies. He is passionate about how a college education can bring different points to a person's life and career, and the benefits that this can bring to the wider community.
Ben has an interest in facilitating positive change in an efficient manner that supports an organisation to achieve its objectives by supporting its staff with the changes that lie ahead. This involves strong analytical and problem-solving skills when identifying appropriate solutions with an understanding and appreciation of risk management.